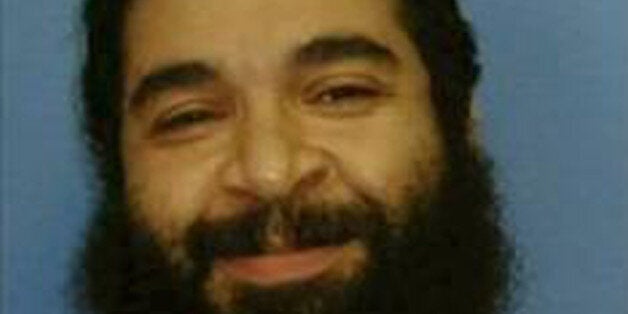 Shaker Aamer, the last British resident held at Guantanamo Bay, has said 14 years of pain was "washed away" the moment he was reunited with his wife.
Mr Aamer, who returned to the UK in October after being held without charge at the US facility in Cuba, also said Islamic extremists needed to "get the hell out" of Britain.
Despite being apprehensive that he may have been subjected to a "trick" and not actually being flown home, Mr Aamer recalled his first breaths of freedom after walking off his plane.
On meeting his wife Zinneera later that evening, he said: "That instant washed away the pain of 14 years.
"It washed away the tiredness, the agony, the stress. It was like it no longer existed. I hugged her, she hugged me, and we just wept."
His return has not been without its challenges. Mr Aamer's youngest son Faris, 13, was born on the day he arrived at Guantanamo Bay in 2002 and he has spoken of the difficulty in be thrown into fatherhood again, The Press Association reports.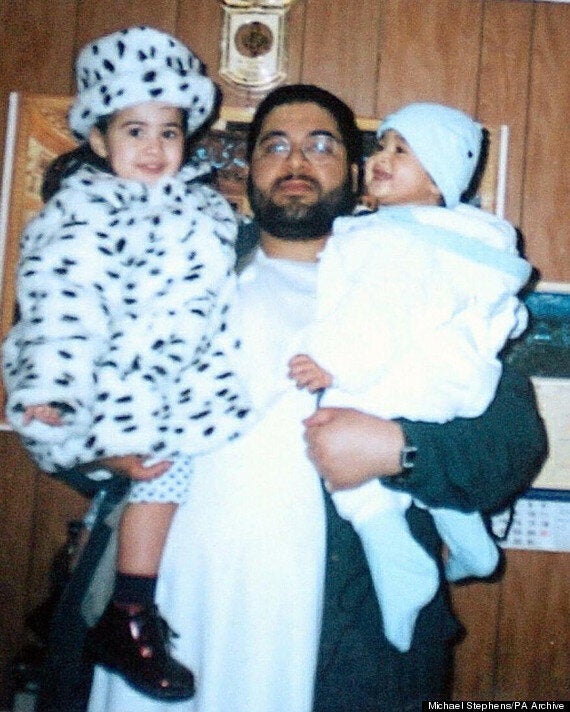 Shaker Aamer with two of his children, son Michael and daughter Johninh, before he was detained
Describing his first meeting with the children, he said: "I just wanted to hug them and kiss them. But they were standing stiff. It tore my heart.
"They are shy kids to begin with. But they were looking at me and looking away. It was hard."
The initial awkwardness began to dissipate when Mr Aamer cooked a barbecue the following week, he told the newspaper.
He added: "I'm finally living. I'm here with my kids, trying to learn to be a father."
Faris said: "Even now, my senses are telling me that he's back, but in my brain, I still can't believe it. When I was younger, I used to think he might possibly never come back."
Mr Aamer described the challenge of having to discipline his children as like "walking on eggshells" because they may regard him as a stranger.
His reintegration into London has also been filled with smaller obstacles. He recalled having to tell a bank manager that his last address was a military facility, while opening a bank account.
He said: "I thought he was going to say, 'Can you wait a minute I need to speak to my manager.' Actually he just took my hand and said, 'I am honoured to talk to you'."
During his time in captivity, Mr Aamer's lawyers said he was tortured and held in solitary confinement for 360 days. In 2005, he lost half his body weight during a hunger strike.
Mr Aamer told of the brutal treatment he received at the hands of the Forcible Cell Extraction team, of being hog-tied, and of having about 200 interrogators deal with him in total. During some of those investigations, family photographs were used against him, he said.
He has voiced strong opinions about extremists living in the UK, and said: "How can you give yourself the right to be living here in this country, and living with the people and acting like you are a normal person, and then you just walk in the street and try to kill people?"
He said Islam did not allow the killing of civilians: "Even if there is a war you cannot kill just anybody, you cannot kill kids, you cannot kill chaplains, you cannot just go in the street and get a knife and start stabbing people.
"If you are that angry about this country, you can get the hell out."
On the rift between Muslim and non-Muslims, Mr Aamer expressed concern, and said: "It helps their (extremists) cause... if you keep looking at people like they are terrorists before they do anything, then you will push them towards violence."
Mr Aamer has also accepted his period of detention will stay with him forever.
He said: "It's always going to be in the back there in my mind, it's going to be sitting there, coming back from time to time. It's a long period of experience and it can't be just gone."
In 2007 the allegations against Mr Aamer were dropped. He has insisted he was in Taliban-controlled Afghanistan in 2001 to make a better life for his family where food and property were cheap.
Mr Aamer is now expected to bring legal proceedings against the British Government over its alleged complicity in his mistreatment.