A young woman who died after a date night speedboat ride along the Thames, has been pictured for the first time.
Charlotte Brown, known as Charli, was pulled unconscious from the Thames, near Wandsworth Bridge, on Tuesday, and later died in hospital. Her boyfriend survived the incident.
Brown's family on Sunday described her as "caring and fun loving" and said she may have survived if she had been wearing a life jacket.
The 24-year-old, her family said, "lived life to the full" and would have been thrilled to take her first trip on a speedboat when she set off after a meal in The Shard skyscraper, her relatives said.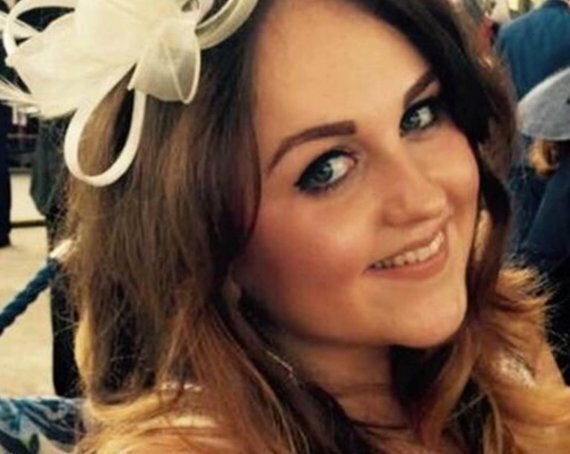 Charlotte Brown died after a late night jet boat ride on the Thames
The business development consultant from Welling, south-east London, met her 29-year-old date online and the pair had been in contact for around a month, with Brown "excited" see him in person, according to her family.
But the after-dinner boat ride turned to tragedy when they were thrown into the water.
The Metropolitan Police's Marine Support Unit, a helicopter and the coastguard were called after receiving reports of screams coming from the Thames near Wandsworth Bridge, south-west London, at around 11.45pm.
The pair were pulled from the water and rushed to hospital, but she later died. A police spokesman said the man has since been discharged from hospital and assisted officers "as a significant witness".
Speaking for the first time, Brown's family said they had been touched by the "outpouring of love for Charli" and paid tribute to "her cheeky smile, loving heart and vibrant personality".
Brown's sister Katie, 27, said: "Charli had never been on a speedboat before in her life, she was obviously excited to be on one.
"She was the type of girl who lived life to the full and she was probably excited to tell us about this adventure."
The English literature graduate, who loved flying and enjoyed success in the air cadets as a solo glider pilot, was a "confident swimmer", they said.
However it is feared she was not wearing a life jacket when she fell overboard.
Her sister said: "Even the best swimmer in the Thames at his time of year, with the current conditions and the cold, I don't see many people standing a chance without a life jacket.
"We don't know exactly what happened. If she was wearing a life jacket there is a chance she could still be here today."
Brown, of Finchley, north London, was pronounced dead at 1.55am on Wednesday. It took police nine hours to inform her family as her handbag was lost in the Thames.
The red speedboat was recovered from the water.
Brown's mother, Roz Wickens, 50, a former London Ambulance Service emergency medical technician, was at home in Clacton-on-Sea, Essex, when police arrived to break the "inexplicable" news to her.
She said: "I am so totally devastated I can't put it into words, but when people see what a beautiful woman she is, they will know how everyone loved her, she touched so many hearts.
"This is the worst thing I have ever had to do in my life, it is so terrible."
Brown's father Graham, 52, a civil servant, was said to be "inconsolable".
Brown was due to become an aunt for the second time in three weeks and was said to be "very excited" that her eldest sister Vicky, 28, was expecting.
The family said there were "no words to describe our grief" and they had been left "in bits" after travelling together to identify the body at St George's Hospital on Wednesday.
Her heartbroken friends from as far afield as the US had returned to Britain on hearing the news, her mother said.
The family faces an agonising wait as police carry out their investigation into the death, which they have deemed non-suspicious.