A man has been convicted of preparing to carry out an Islamic State-inspired attack on police and soldiers on Remembrance Day.
Nadir Syed, 22, from Southall in west London, was arrested hours after buying large "Rambo-style" knifes in November 2014, days before Remembrance Sunday.
Woolwich Crown Court heard this week how he had been inspired by IS leaders urging attacks on Western targets, including police and soldiers. Syed was convicted of planning an act of terror last Wednesday, but it could not be reported until his trial and that of his co-accused concluded Monday.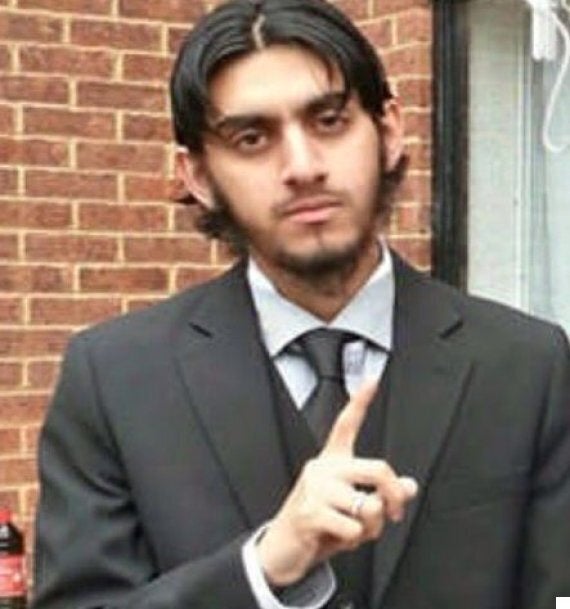 Nadir Syed has been convicted of carrying out an Islamic State-inspired knife attack in London
The court heard how Syed had expressed admiration for the killers of soldier Lee Rigby and how he shared violent footage of beheadings from Syria and Iraq on social media, the BBC reported.
Syed, who has links with extremist group al-Muhajroun, had also tried to travel to Syria to fight with IS militants but had been stopped from leaving the country in January 2014, the court heard.
Haseeb Hamayoon, 29, from Hayes, west London and Yousaf Syed, 20, from High Wycombe, Buckinghamshire, were tried alongside Syed, but a jury failed to reach verdicts on their charges. They will be retried.
A senior counter-terrorism officer told The Telegraph that if the planned attack had been successful it "would have seen death and a horrific terrorism attack on a scale, sadly, worse than Drummer Lee Rigby".
Popular in the Community