A French nursery school teacher has been attacked in a Paris classroom by a man citing Islamic State, according to police.
The 45-year-old primary school teacher was reportedly stabbed by a man wielding a box cutter and scissors at about 7am in Aubervillers, north of Paris.
He was stabbed in the side and throat while preparing for his class at the Jean Perrin d'Aubervilliers school, AFP reports.
Update: The teacher has since admitted he invented the attack, read more here.
Armed police patrol the area around the Jean-Perrin nursery school in Aubervilliers
The attacker, who is still on the run, was dressed in painter's overalls and a balaclava.
It is believed that he arrived without a weapon but grabbed what was to hand in the classroom.
According to local prosecutors the man shouted: "This is Daesh. This is a warning." Daesh is another name for IS.
The assault comes after ISIS reportedly urged its followers to kill teachers in the French education system for teaching secularism and being "in open war against the Muslim family".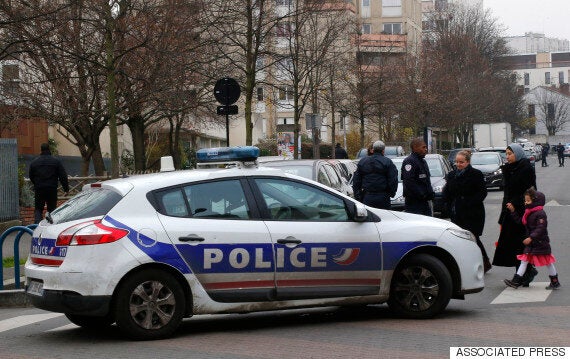 A police car is seen outside Jean-Perrin nursery school
The teacher's life is not believed to be in danger. He has been taken to hospital.
France's education minister and a local government prefect visited the school in Aubervilliers following this morning's attack.
Classes at the school were cancelled.
Prefect Philippe Galli told reporters it was too early to draw conclusions about the character of the attack, noting that the assailant, wearing a balaclava, had apparently found his weapons at the school premises, reports The World Post.
Paris is still on high alert in the wake of the shootings and suicide bombings, which targeted the Bataclan concert hall, a football stadium and restaurants across the capital on Friday, November 13.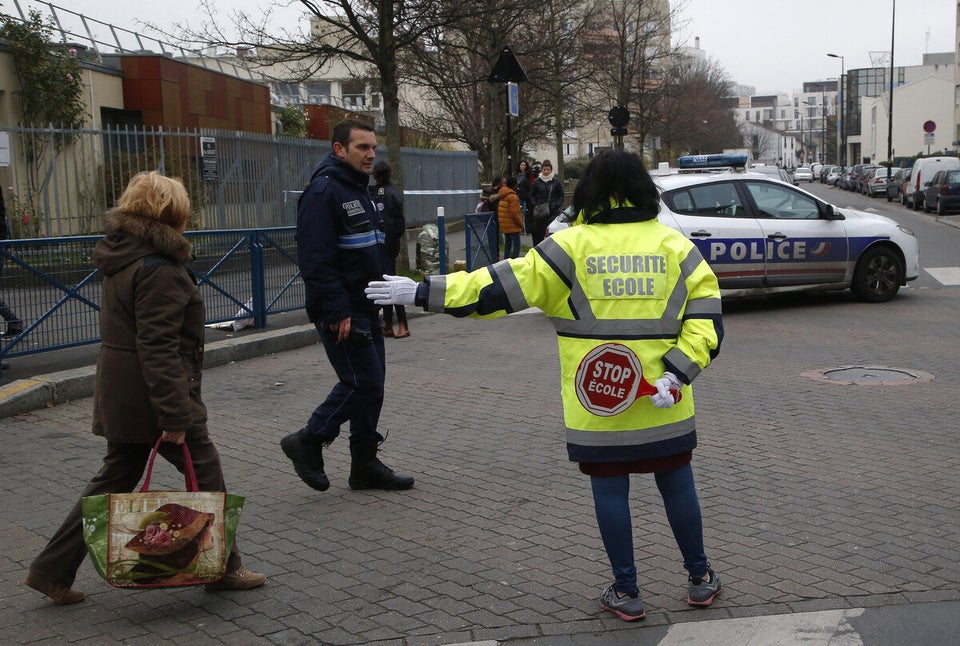 France Teacher Attack