British actress Rebecca Root declared in April that "2015 is going to be the year to be trans".
Root - the transgender star of BBC Two's Boy Meets Girl - tweeted the statement weeks after a moment that introduced the concept of 'transgender' to many people for the first time.
Caitlyn Jenner - the reality star and former male athlete then known as Bruce Jenner - sat on a sofa to tell millions of TV viewers that she identified as a woman rather than a man, marking a watershed moment for people who feel they are a gender other than the one they born with.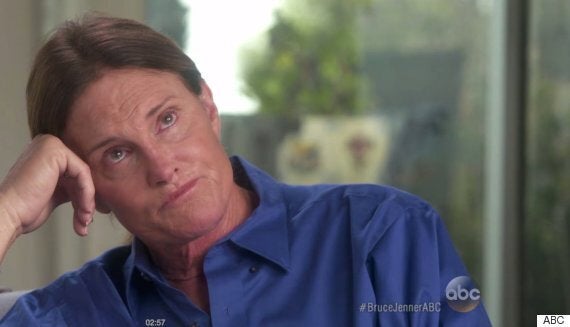 Caitlyn Jenner announced that she has the 'soul of a female'
Jenner's revelation put trans people in the spotlight, but the fight for legal and civil protection is just beginning.
As Jenner made clear in her much-publicised interview, it is the wider transgender community that the public need to hear from to learn more about trans people. "They know a lot more than I know," she said. "I am not a spokesman for the community."
In 2012, US Vice President Joe Biden called transgender rights "the civil rights issue of our time", and the last 12 months have seen some major milestones achieved in Britain.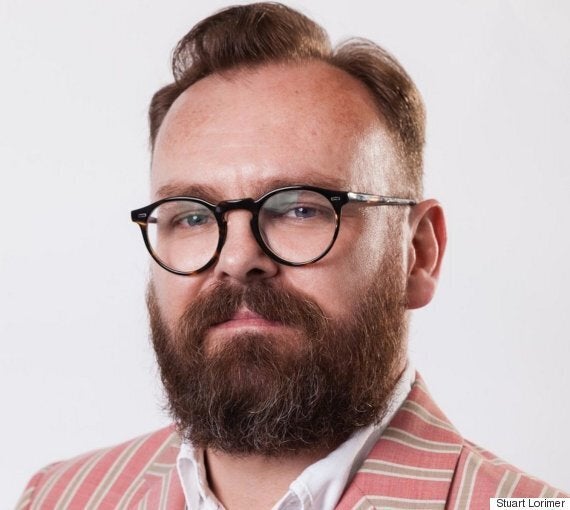 Dr Stuart Lorimer talks to HuffPost UK about working at the UK's largest gender identity clinic
Referral rates to gender identity clinics have risen by an average of 11% year-on-year since 2010, according to GIRES. The number of people seeking to have Gender Reassignment Surgery - an option that some, but not all, transgender people are interested in - has also risen.
"Trans issues are more on the agenda than they have been in a very long time, if ever," says Paul Twocock, Stonewall's Director of Campaigns, Policy and Research. "As more people notice transphobic language, attitudes, behaviours and barriers, there is more of a chance that people will take a stand against them. That is important."
Over the next two weeks, The Huffington Post UK's TransBritain series will explore transgender rights in this country, celebrating the heroes fighting for equality and acceptance, and those who are trying to make a difference through legislation, health and grass-roots campaigning.
We'll be speaking to trans activist Helen Belcher, Stonewall CEO Ruth Hunt, filmmaker and My Transexual Summer star Fox Fisher, boxing promoter Kellie Maloney, and politicians including Tim Farron, shadow equalities secretary Cat Smith and Maria Miller, the chair of the parliamentary transgender inquiry.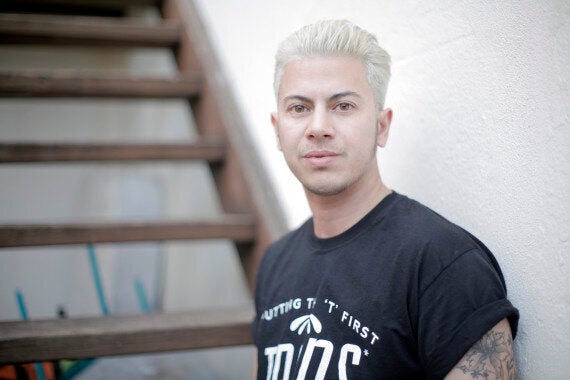 Filmmaker and activist Fox Fisher will explain why he's trying to change media attitudes
Before 2015, trans people had barely a platform to campaign from. Despite the tendency to link transgender people with lesbian, gay and bisexual people in the acronym LGBT, major gay rights group Stonewall didn't officially support trans people until February.
In a humbling statement, it apologised "for the harm that we have caused" and confirmed it would now work for trans equality.
In July, MPs launched their first ever inquiry into transgender equality, noting that trans people still face discrimination in almost every aspect of life.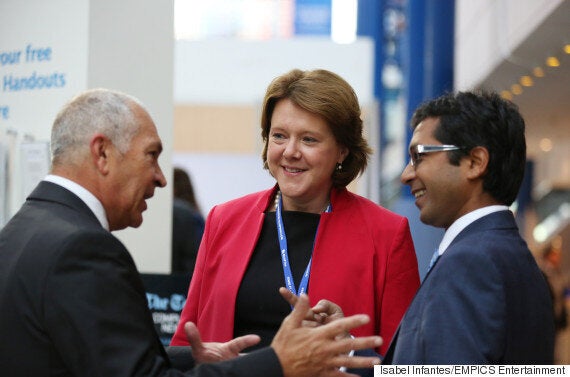 HuffPost UK sat down with Maria Miller (centre) for the TransBritain series
As the TransBritain series will demonstrate, many people face dangers and serious mental health concerns. Nearly half (48%) of young trans people have attempted suicide according to mental health charity Pace, and 19% have been beaten up for being trans according to the Trans Mental Health Review.
The suspected suicides of two transgender women, who were sent to all-male prisons despite living as women, has led to an outcry over trans women being locked up in institutions where they can face discrimination and harassment.
Another offender, Tara Hudson, who had undergone six years of gender reconstruction surgery to transition from male to female, was relocated from a men's prison to a female facility after over 140,000 people signed an online petition. The 26-year-old warns that "there will be more deaths" unless something changes.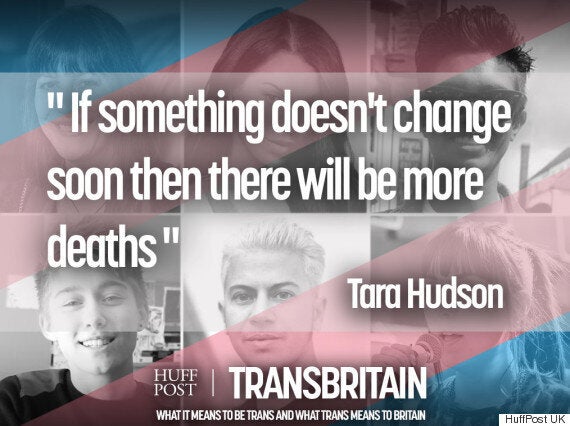 Meanwhile, controversy loomed in October as students tried to 'no platform' Germaine Greer at a university after the influential writer said trans women were not "real women", prompting heated debate.
Media portrayals are a major obstacle to acceptance, campaigners argue. "For many years before 2011, British broadcasters covered trans people as if they were earnest (and often slightly sad) scientific experiments or, more often, as targets of comedy," writes Helen Belcher in a HuffPost UK blog today.
And if they aren't portrayed as curiosities, they are often depicted as a problem for society to fix. As Juno Roche, the former teacher and Blair Peach award winner will write in a blog for TransBritain: "Trans identities and trans lives have often been presented as a set of issues to be encountered and somehow solved."
This is why our series will also focus on the stories of ordinary trans people - such as a boy who transitioned happily in an all girls school; and Sarah Brown and her partner Sylvia, who stayed together after Sarah transitioned from male to female.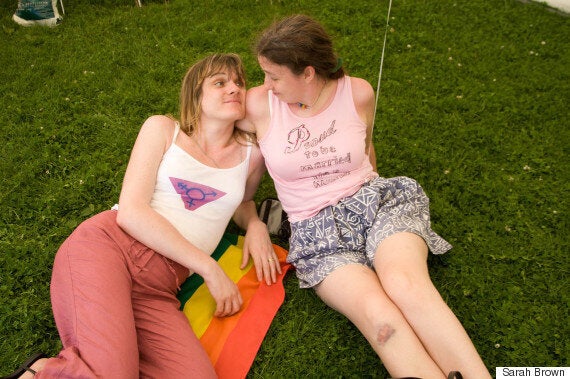 Sarah Brown (left) and Sylvia Knight, who remained together after Sarah transitioned from male to female
"Many would say that 2015 has been the year for the trans community," says Tallulah-Eve Brown, a finalist in the Miss Transgender UK competition which divided opinion by offering surgery as a prize.
But Brown, who appeared in the BBC3 documentary Extreme UK with Reggie Yates, laments the fact that many straight men would be ashamed to be in a public relationship with a trans women. "We may be a sexual fantasy but we're still human. We're worthy of love," she writes.
But things are changing. Almost half of Britons (48%) have no moral objection with someone changing gender, according to a Sky News poll this year, while less than a fifth (19%) do have an objection.
New research for HuffPost also found that the overwhelming majority of Brits (68%) think a trans woman should be sent to a women's prison, while the majority would support a child who wanted to transition.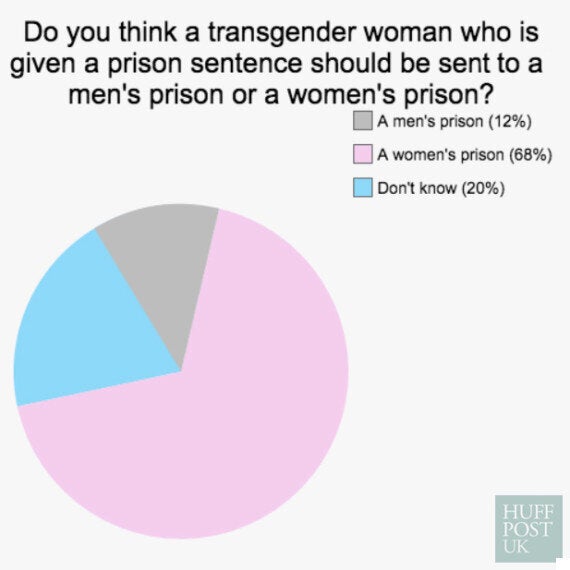 HuffPost's exclusive research
Stonewall's Twocock says: "It's important that, while these numbers might be more positive than a previous picture, there is still so much left to do. A decrease in transphobia is not enough – it must be wiped out entirely."
"Around two years ago there was a shift in society, and all of a sudden there were positive representations of trans people in the media," says Charlie Craggs, a nail artist who is using her work to change "hearts and minds, one nail at a time".
Writing for TransBritain, Craggs will explain how she only used to see trans people on TV when they were being exploited for entertainment or "appearing in news programmes as murder victims".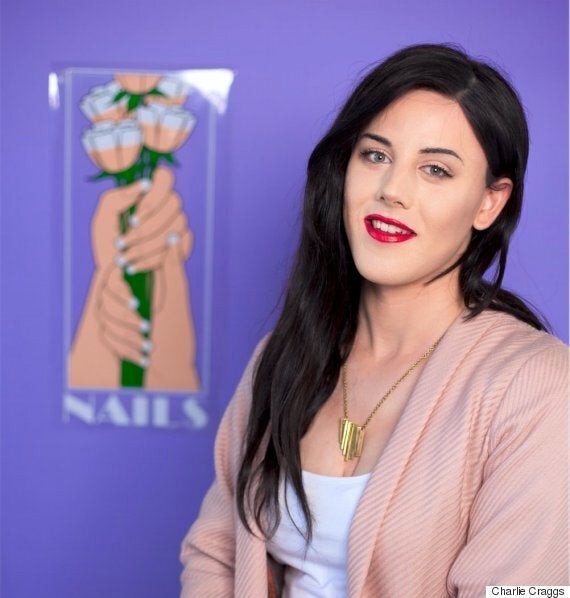 Charlie Craggs tries to bust stereotypes about being transgender through her work as a nail artist
The media shift meant she felt able to transition, but she "soon realised that just because I was ready to accept myself, that didn't mean the rest of the world was, and as expected my life became a lot harder with verbal, sexual and physical assault becoming a normal part of my every day life".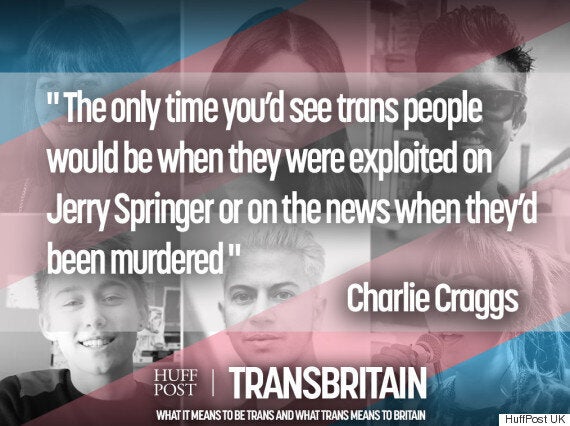 Other stories are more positive, as ex-teacher Roche notes: "When I first tried to transition as a teacher the language, the structures, the cultural reference points were not there. It was like I had asked for the impossible.
"Now when I go into schools and other educational spaces there is a real openness and desire to get this right. To embrace and create policy from kindness and respect."
And though there is a way to go, Dr Jay Stewart, a co-founder of the not-for-profit education group Gendered Intelligence, agrees that Britain is slowly "moving towards an era where it is a fundamental human right for each of us to self-determine our gender identity."
Useful websites and helplines: