A University of North Texas student has been shot dead by campus police on his 21st birthday after he was seen wielding an axe.
Officers were initially called to the scene at around 1am on Sunday after witnesses reported seeing a man with a weapon smashing car windows.
The student, who has been identified as Ryan McMillan, was shot after he advanced on one of the officers, the North Texas Daily reported.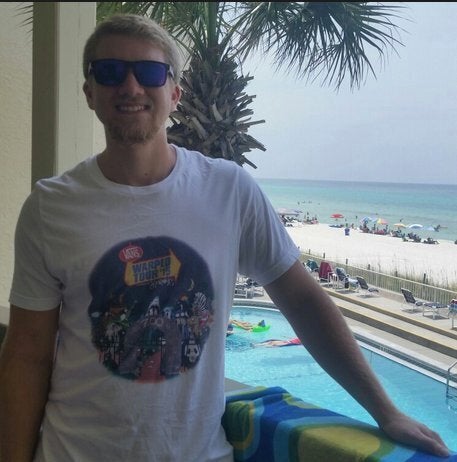 Ryan McMillan studied pre-hospitality at the University of North Texas
McMillan died in hospital around half an hour later.
The police officer who shot the student has been placed on administrative duty while an investigation into the incident takes place.
In an official statement, University of North Texas President Neal Smatresk said: "This is a tragic event that saddens us as a university community. We offer our condolences to the individuals, their families and all involved.
"Although this is a time when many of our students, faculty and staff are home for the holidays, I ask that you please help to support each other during this sad time."
Matthew McDermott, a childhood friend of McMillan, told The Dallas Morning News: "I can't really put into words how I feel about the fact that one of the nicest people I ever met was shot because an officer felt threatened.
"I want to drive to Denton and scream at the top of my lungs at the police department, but that's stupid and irrational. But it just really angers me."