Based on the inspirational true story of Eddie 'The Eagle' Edwards, 'Eddie The Eagle' will land in cinemas across the UK and Ireland on 1 April 2016.
'Eddie the Eagle' follows the realisation of the childhood dream of Michael 'Eddie' Edwards, and his unflinching determination to become Great Britain's first Olympic ski-jumper.
Reluctantly aided by former ski-jumper Bronson Peary as his (fictional) coach, Eddie is unwavering in his quest to reach the 1988 Calgary Winter Games. Eddie the Eagle is an uplifting, inspirational story that celebrates human spirit, passion, and one man's refusal to accept defeat.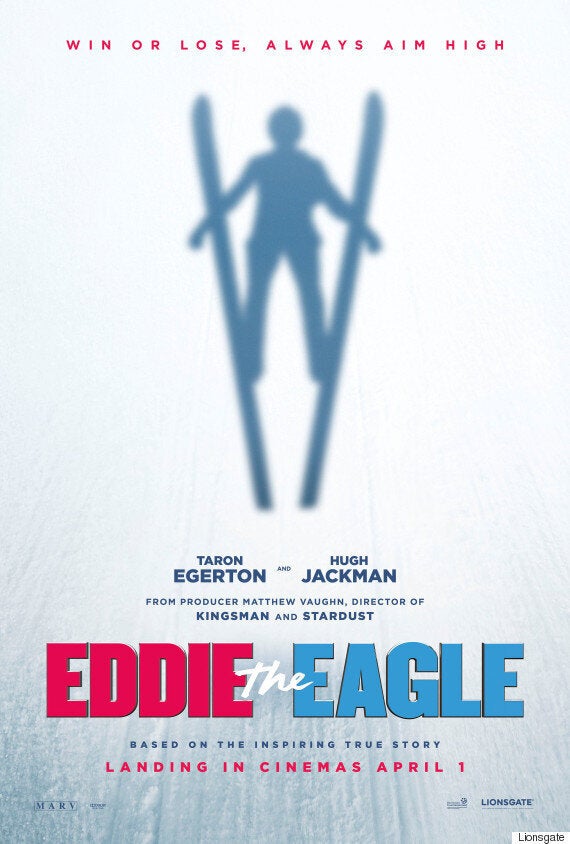 Taron Egerton ('Kingsman: The Secret Service') stars as Eddie with Hugh Jackman ('Wolverine') as coach Bronson Peary. The film is directed by Dexter Fletcher ('Sunshine on Leith') and produced by Matthew Vaughn ('Kingsman: The Secret Service').
Eddie the Eagle is joined by a supporting cast that includes Jo Hartley ('This Is England'), Tim McInnerny ('Blackadder'), Keith Allen ('Robin Hood'), Iris Berban ('Rosa Roth') and Rune Temte ('The Last Kingdom'). A surprising addition is Christopher Walken ('Catch Me If You Can') with Jim Broadbent ('Bridget Jones' Diary') also on board.
Eddie the Eagle will be released in the UK and Ireland by Lionsgate Films.