British astronaut Tim Peake and his companions on the Principia space mission joined their new co-workers on the International Space Station (ISS).
The first fully British astronaut to be sent into space, Major Peake, 43, Russian Commander Yuri Malenchenko and US astronaut Tim Kopra, have emerged from the capsule they travelled in and joined the station's team of three for the next six months.
They blasted off in the Russian Soyuz TMA-19 capsule shortly after 11.00 GMT in Kazakhstan as they embarked on the six-hour journey through space, PA reported.
The first picture of Peake with his fellow astronauts was released by the European Space Agency, which welcomed him on board in a post on social media.
Peake phoned his mother, Angela, on arrival. She spoke to him from the launch base in Baikonur, Kazakhstan.
"Hello Tim. I think you would call today a spectacular day in the office," she said grinning up at the live-stream pictures of her son.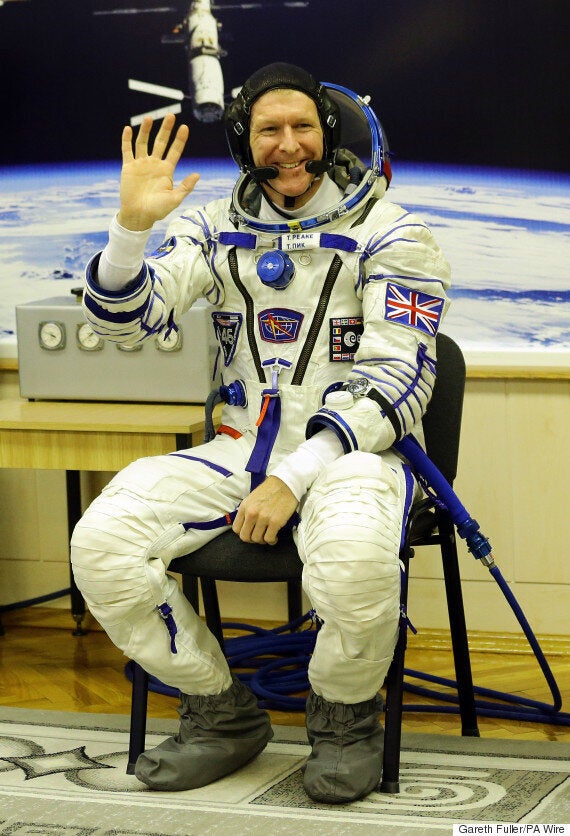 "We had a great time in the office, that's for sure," he told her, surrounded by fellow crew members.
"Everybody sends their love and I hope you have a wonderful time," Angela responded, Peake saying in return: "Thanks very much - and love to everybody back home."
The astronaut also received some warm words of support from the Queen, who published a letter to Peake penned by her and Prince Phillip saying she hoped the mission would "serve as an inspiration to a new generation of scientist and engineers".
Her Majesty added that the "thoughts and prayers of the whole country are with him and the crew, especially at this time of year".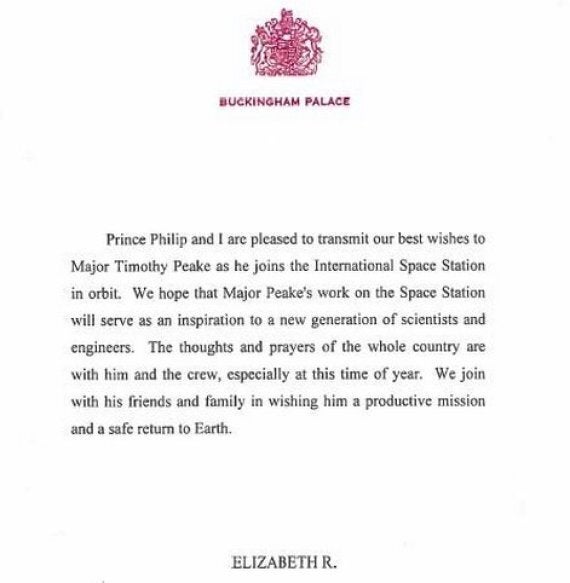 The letter from Queen Elizabeth to Peake
She finished by wishing Peake and his family "a productive mission and a safe return".
The British astronaut, 43 from Chichester, travelled for 6 hours in his historic flight on Tuesday marking the first official Briton to land on the ISS.
Only five British-born people have gone into space before; the first being on a privately-funded mission in 1991 and the other four having taken US citizenship.
The farewell party for Peake ahead of his journey to the ISS had been an emotional one.
While the world cheered the father of two, his sons understandably found it harder to wave their dad goodbye.
His youngest, four-year-old Oliver, crying out loud, said: "I want to go with daddy."