Timothy Peake and his fellow astronauts have successfully docked with the International Space Station. The Soyuz TMA-19M spacecraft has spent the last six hours catching up with the space station.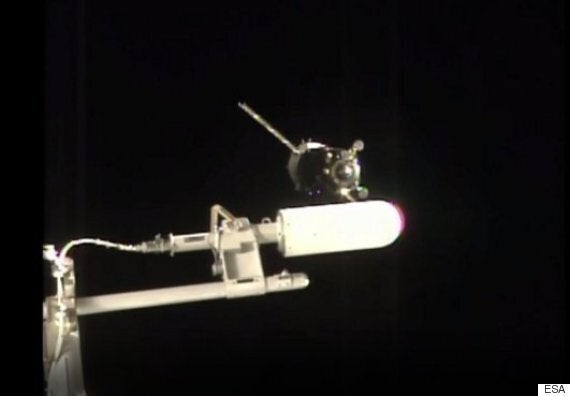 Commander Yuri Malenchenko had to manually fly the spacecraft toward the International Space Station.
The docking procedure itself didn't entirely go to plan after mission commander Yuri Malenchenko had to disengage the autopilot and fly the spacecraft in manually.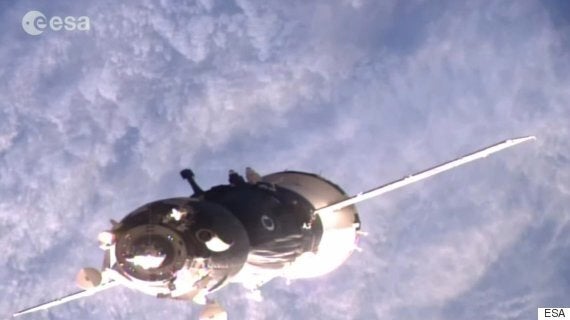 The spacecraft inches slowly towards the docking hatch.
Major Timothy Peake has become the first official UK astronaut to launch into space. At approximately 11:03 GMT, the Soyuz TMA-19M spacecraft took off from the Baikonur Cosmodrome in Kazakhstan.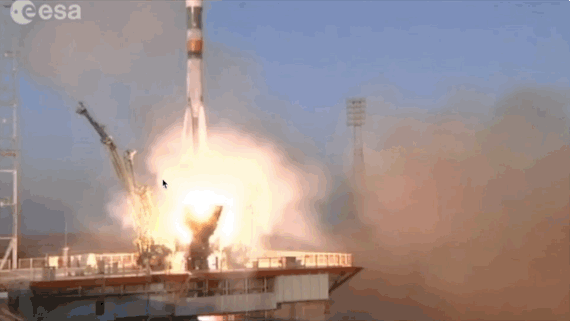 The journey to space will only take a few minutes however the astronauts will need to wait almost six hours before they'll be able to catch up with the International Space Station (ISS).
ESA estimates that the spacecraft will dock with the ISS around 17:23 GMT at which point Major Peake and his fellow astronauts will become official crew members of the space station.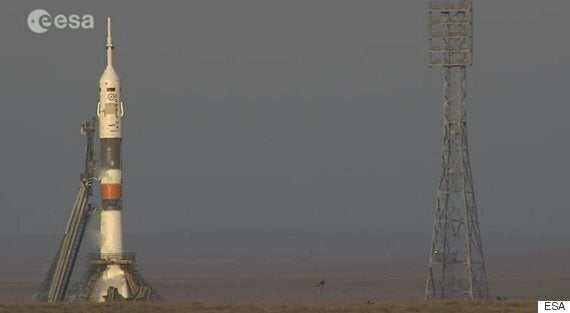 Generating 26 million hp of thrust, the Soyuz TMA-19M blasted off towards the International Space Station.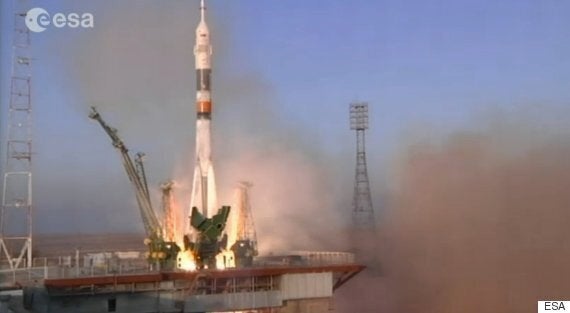 Along with NASA astronaut Tim Kopra and cosmonaut commander Yuri Malenchenko, Major Peake will be embarking on a 6-month mission aboard the International Space Station where he'll carry out a range of scientific experiments.
The farewell party for British astronaut Tim Peake ahead of his historic journey to the International Space Station, had been an emotional one.
While the world cheered the 43-year-old father of two, his sons understandably found it harder to wave their dad goodbye.
His youngest, four-year-old Oliver, crying out loud, said: "I want to go with daddy."
Describing what the trip to space would mean for the family, Peake told The Independent: "Often I talk to the boys they are counting down the number of sleeps to when they will see daddy again."
A global audience watched avidly as Peake lifted off into space including his family, friends and a few world leaders as well:
Major Peake was selected in 2009 to become the first UK astronaut to work on the ISS. Selected out of 8,000 candidates he then underwent a series of gruelling tests and challenges in order to make sure he was ready for the long-haul mission aboard the space station.
The Briton will have his hands full for the duration as not only will he have to carry out a range of experiments on behalf of scientists on the ground but he'll also have to take almost perfect care of himself as researchers analyse his food intake.