Pizza, fries and burgers might taste like heaven on earth, but there's a whole load of calories in them, which means a shed load of exercise is needed to burn them off. *Sob*
The following infographics show just how much of a workout is needed to burn off different types of fast food.
To burn off a McDonald's Big Mac, for example, a man would need to do 42 minutes of cardio workout, while a woman would need to complete 51 minutes.
Alternatively, it would require 57 minutes of weightlifting for guys and 68 minutes for women.
Meanwhile to burn off just three pieces of KFC chicken, men would need to do 63 minutes of cardio, while women would have to exercise for 75 minutes.
The infographics, which were produced by Buddy Loans with information from personal trainers at Alistair Mills Fitness and the NHS Calorie Checker, also detail how much exercise is needed to burn off soft drinks, chocolate and cake.
We're breaking into a sweat just thinking about it.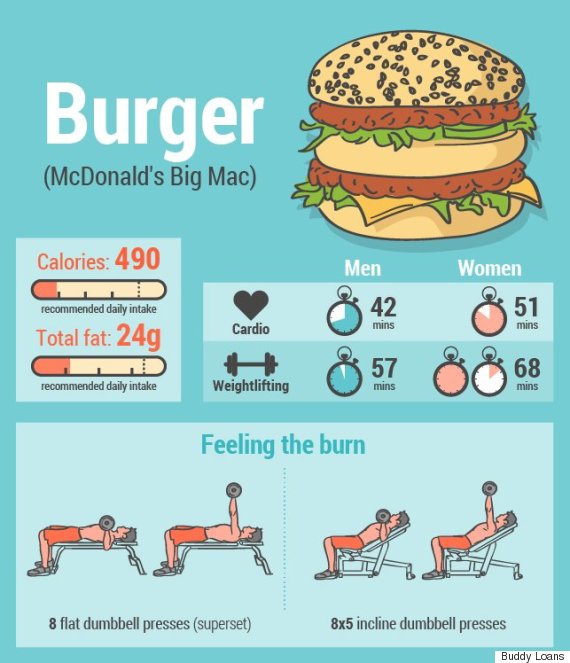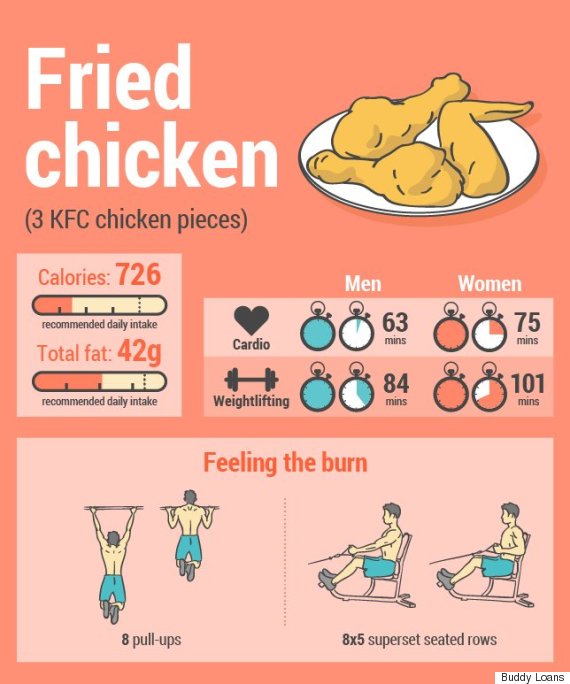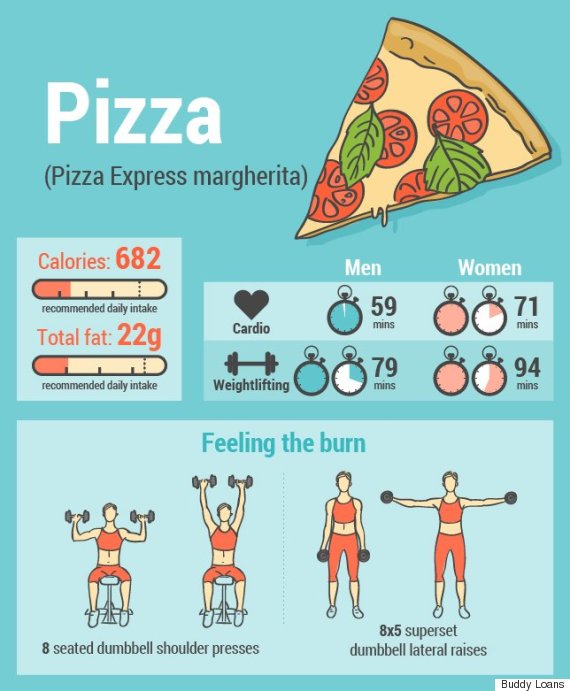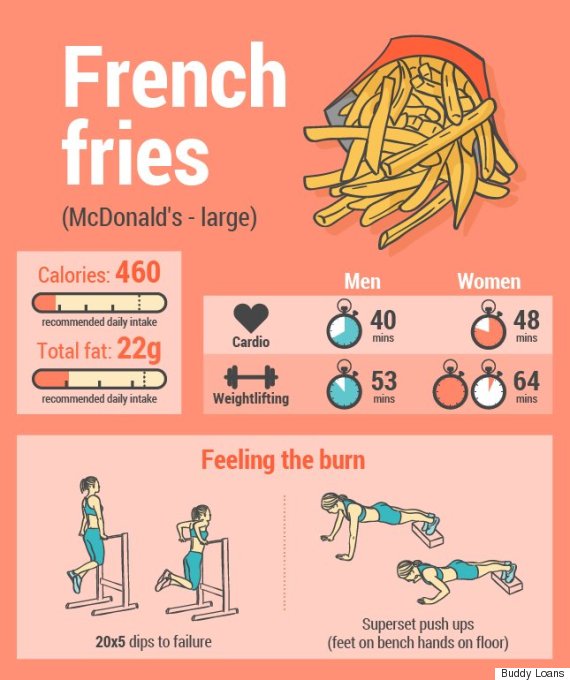 SEE ALSO:

Celebrity Diets To Avoid In 2016

Man's Dramatic 300lb Weight Loss Is All Thanks To This...