The five things you need to know on Wednesday December 16, 2015…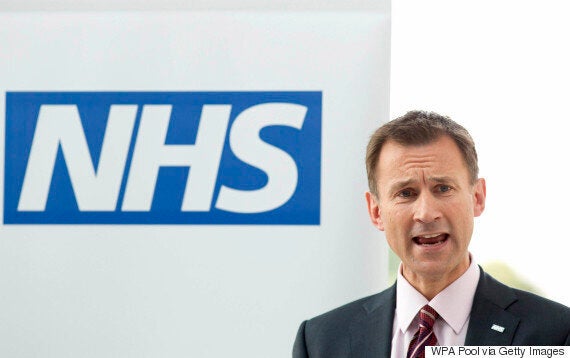 It's David Cameron and Jeremy Corbyn's last PMQs before Christmas and both will want to head to the break having given their troops something the cheer about. They each have a lot of material.
The PM may well dig up some choice quotes from Corbyn-sceptic Labour MPs. Corbyn could list U-turns on tax credits and now fracking, banker accountability (the Government's watered down plans passed the Lords last night), dithering over Heathrow and cuts to FE colleges.
I've talked to experts in the field and it's stark just what a mess NHS finances are now in - partly due to enormous pressures to get safer staff levels, lower tariffs, and a lack of cash up-front. How long before Corbyn says that 'the real deficit deniers' are the Tories on the NHS?
One issue where Corbyn could try to embarrass the PM is over Europe. Despite all the talk of doom and gloom ahead of the EU summit tomorrow, David Cameron is in chipper mood, telling colleagues privately how confident he is that other leaders will be constructive in response to his big demands on welfare and migration. He would have been cheered to by Donald Tusk's letter yesterday warning there should be 'no taboos' during the working dinner to discuss the UK issue.
Corbyn may be tempted to read out letters like 'Bill from Stone' and 'Bernard from Harwich', given how unconvinced Eurosceptics are by the PM's renegotiation so far. In the Standard yesterday, Joe Murphy revealed that senior ministers like Iain Duncan Smith are warning the PM against Brussels having control over any 'emergency brake' on migrants.
Today's Sun reports that Theresa May, Iain Duncan Smith, Michael Gove and Boris Johnson have all privately warned Cameron he must do more to insist on border control. As it happens, I note that leading 'Outer' Dan Hannan MEP was very openly chatting to a string of Eurosceptic ministers in Portcullis House yesterday, from IDS to Theresa Villiers.
Some MPs think Cameron has created his very own John Major problem by letting Europe dominate his tenure. Sir John was on the Today prog this morning, warning against the siren voices promoting 'splendid isolation' of the UK outside the EU. He said the 'reality' was 'we are better off, safer..in rather than out'. He said Brexit would trigger a 'high probability' that Scotland would quit the UK. And Major signalled what sounds like No.10's new tactic, saying that while the PM's renegotiation was important its outcome "should not decide whether or not we remain inside the EU."
As for the Syrian refugee crisis that has caused so much upheaval across Europe, the Sun reveals that the PM will use PMQs today to announce that he's hit the 1,000 refugees-by-Xmas target. But maybe in the nick of time: the talk is that two jumbos jets containing refugees landed yesterday.
Jeremy Corbyn is going to address the party of European Socialists in Brussels tomorrow, with plans to set out alternative ideas for EU reform. Will those plans flesh out what John McDonnell told a meeting on Monday night, that 'Left' groups across Europe want to use our referendum to get a 'restructured' EU? And will Alan Johnson and Hilary Benn be happy?
3) CORBYN COORDINATING COMMITTEE
There is a growing realisation in the PLP that Jeremy Corbyn is here to stay, probably for the full five years to 2020. Some deep Corbyn sceptics still think their only chance of ousting him is between next May's elections and the September conference. Others talk about waiting until 2017. Yet others are resigned to accepting his huge party membership mandate cannot be overturned or wished away.
And JC's disciples are moving into more key positions. The Telegraph was first yesterday to report that the Shadow Cabinet was informed that Jon Trickett has been given the working title of 'election coordinator' for next May's elections. The Times reports that 'moderate' MPs are worried that Corbyn will strengthen his grip on the NEC next year, with all six places from CLPs expected to go his way. Bex Bailey, a moderate who worked for Liz Kendall and represents Labour's youth wing, is set to be replaced early next year by James Elliott, a prominent Corbyn supporter.
Siobhain McDonagh wrote in the Standard yesterday that abuse aimed at MPs who backed Syrian airstrikes had been targeted at women and was a "personalised violence" similar to domestic abuse. The Fabians has a new report out that just one in 10 of the party's most senior staff and one in six of its council leaders are female.
BECAUSE YOU'VE READ THIS FAR…
4) TIM PEAKES, DAVE TROUGHS
Tim Peake dominates the newspapers today, as he did every other bit of media yesterday. David Cameron was as much of a fan as everyone else, watching the lift-off on his telly. But unlike everyone else, the PM has a Twitter feed of more than a million people and unlike everyone else his office sometimes Tweets pics of him relaxing at home.
Twitter went mad yesterday as someone in No.10 failed to spot the clear Photoshop opportunities. The PM took in good humour his last 'Meme moment', when he was snapped on the phone to Obama, and has since joked to friends he will never be photographed making a call again.
I'm told the PM was completely oblivious yesterday to his new Meme, and was even unaware that the pic of him watching Tim Peake had gone online in the first place. He did laugh out loud when told that one mock-up featured him watching Jeremy Kyle. I understand he even asked 'was there a hashtag?' He was not told the full detail of just how many Tweets were of him watching Percy Pig, Babe and other porcine/troughing images.
The only real disappointment today is that Parliamentary TV failed to capture Labour MPs singing Space Oddity as Anna Soubry quipped 'ground control to Major Tim' in the chamber yesterday.
Speaking of G-forces, the ground force numbers against ISIL in Syria are about to increase. The Telegraph splashes on military sources saying the UK is ready to provide intelligence and air support to the new coalition of 34 largely Sunni nations formed to fight the terrorists.
MPs vote today on plans to allow fracking to go ahead under National Parks - as long as their well heads are located outside the beauty spots.
Campaigners have labelled the statutory instrument as a 'U-turn' as it goes back on Government promises to ensure that fracking doesn't take place in protected areas. It seems that there will be no debate on the change – only a vote on the SI.
Under Jeremy Corbyn, Labour have been attracting huge amounts of support from former Green party voters and now sees a real opportunity here. Blogging for HuffPostUK, John McDonnell today sets out how his 'new economics' will lead to a strategic approach to the renewables industry.
If you're reading this on the web, sign-up HERE to get the WaughZone delivered to your inbox.
Got something you want to share? Please send any stories/tips/quotes/pix/plugs/gossip to Paul Waugh (paul.waugh@huffingtonpost.com), Ned Simons (ned.simons@huffingtonpost.com), Graeme Demianyk (graeme.demianyk@huffingtonpost.com) and Owen Bennett