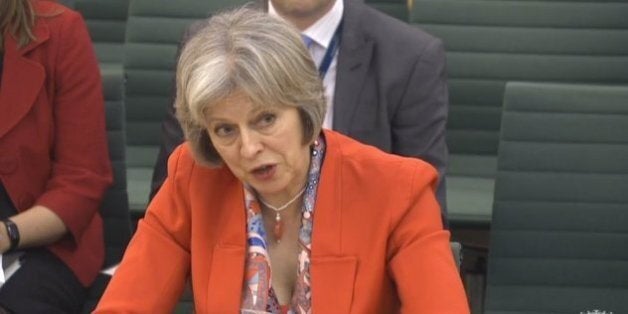 Theresa May reacted angrily today after being compared to a "Nigel Farage tribute act" by Labour's Chuka Umunna.
Mr Umunna made the comparison during a combative Home Affairs Select Committee sitting this afternoon, as he questioned Ms May on her views on the impact of immigration.
The former Labour leadership candidate repeatedly asked the Home Secretary if she believed pressure on schools and hospitals was being caused by immigrants, as opposed to poor Government policies.
Mr Umunna said: "In 2002 you lectured your party to stop demonizing minority groups and you complained that people call your party the 'nasty party' and then you give this speech 13 years later that reinforces those stereotypes.
"You're not some Nigel Farage tribute act, you are Home Secretary and the language you used in that speech and the tone of it, I don't think is responsible or temperate and that's what people expect of a Home Secretary. They might not expect it of Nigel Farage."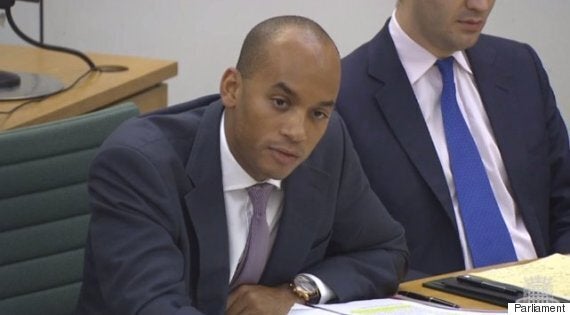 Ms May replied: "You might not be surprised to hear, Mr Ummuna, and the chairman will not be surprised to hear, that I do not agree with the way you describe that party conference speech.
"These are not easy issues to talk about and I think we all recognise that politicians do have a responsibility in terms of how we deal with these issues and how address them.
"I think it's absolutely right that as Home Secretary I should identify where there is an impact from high uncontrolled immigration.
"I think members of the public recognise there's an impact from high uncontrolled immigration and that is why I think it's incumbent on the Government to try and make sure we are controlling the immigration system and we are making every effort within the legislation we introduce to ensure that we root out abuse of the system."
The Home Secretary had earlier said that she did not believe "every single problem in relation to access to a home or a school place is something that is caused by immigration into the United Kingdom.
"What I am saying is when immigration is high and it happens over a short period of time then of course it puts particular pressure on infrastructure and it has an impact on infrastructure."
The Tories had vowed to reduce net migration to below 100,000 a year, but the latest figures show it is running at its highest ever rate of 330,000.