A woman has found internet fame after she shared a clip of the moment she found an unlikely soulmate at the office Christmas party.
Twitter user @SayAvaaa posted the video, which shows her boss' baby sitting on her lap and giving her the once over at the Christmas party.
You can see the tiny cogs in his head begin to turn, processing this new stranger, and then - with perfect comedic timing - he turns to the camera and smirks.
As can be expected, the hilarious video went down a storm on Twitter and has since been retweeted more than 30,000 times.
People have also offered witty new captions for the video. One Twitter user wrote: "When bae say something extra freaky and you shocked at first."
And another added: "He looked in her eyes and nothing was the same."
If all else fails, we reckon @SayAvaaa should launch her own Christmas party babysitting business.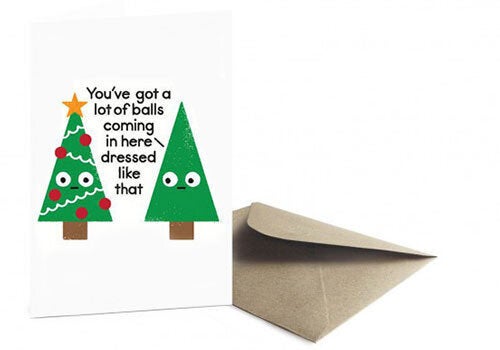 Funny Christmas Cards