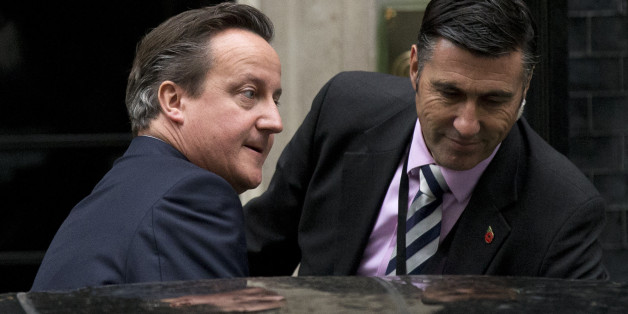 Matt Dunham/AP
The Government has come under fire for attempting to "bury bad news" and avoid scrutiny by making scores of announcements on the last day Parliament sits before Christmas and many MPs have already returned to their constituencies.
Some 36 written ministerial statements were tabled on a series of controversial areas, including the Muslim Brotherhood, police spending, badger culling, and cuts to green energy funding.
Among the most embarrassing revelations is likely to be how much chauffeur-driven ministerial cars are costing the taxpayer - detail the Department for Transport has failed to publish in the last three years.
And the gov.uk website showed 429 separate reports, analyses and sets of statistics were also made publication - around four times more than a typical Thursday.

Last day of Parliament. Keep your eyes peeled for an absolute flood of Govt stats, announcements and reports Ministers wanted to bury

— steve hawkes (@steve_hawkes) December 17, 2015
Ministers are also expected to announce details of the Strathclyde review of the House of Lords against reports its power will be reined in after sending George Osborne's plans to cut tax credits back to the drawing board.
Mark Serwotka, general secretary of the Public and Commercial Services union, said: "For a government that claims to champion transparency, it is shameful that ministers have waited until the last day of Parliament to make these announcements and try to bury bad news."
One is Government response to #HarrisReview on young deaths in prison. As Review author still not seen response. https://t.co/FKyezn1V6T

— Lord Toby Harris (@LordTobySays) December 17, 2015
This is the full list of statements coming: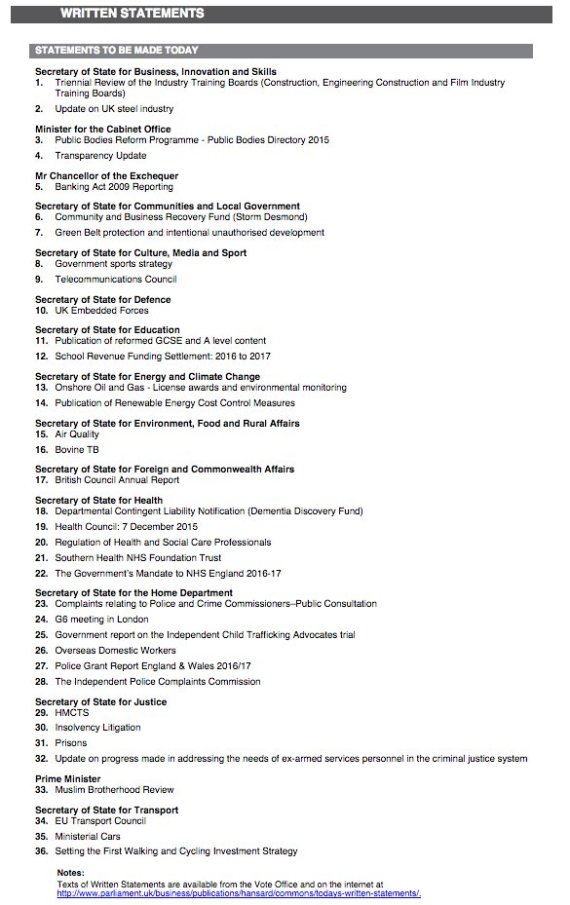 So-called "taking out the trash" is a political device well-known to political observers, and recalls the Government special adviser Jo Moore who sent an email on September 11 suggesting it was a "good day to bury bad news".
Take out the trash day in Westminster? 36 Written Ministerial Statements today - on training, bovine TB, school funding, ministerial cars...

— Mark D'Arcy (@DArcyTiP) December 17, 2015
In Parliament, Chris Grayling, the Conservative leader of the House of Commons, defended the deluge of announcements when questioned by his Labour opposite number, Chris Bryant, over attempts to "avoid scrutiny".
He told MPs: "I have stood in this Chamber over the last few weeks and received numerous requests for updates before Christmas. I thus make no apology for the fact that today we are providing the House with plenty of updates before Christmas."
The Huffington Post UK will update this post as news breaks throughout the day. So far the Government has today announced:
1. Solar panels
Subsidies for small scale solar electricity panels on homes are to be cut by 64% - although this is less than the previous proposal of an 87% reduction.
2. Badger culling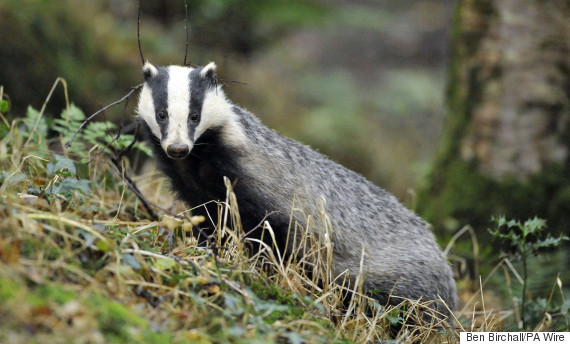 Trained marksmen killing badgers to curb the spread of TB in cattle is to be expanded after almost 1,500 badgers were culled this autumn.
3. Muslim Brotherhood
A review of the Muslim Brotherhood found the Islamic organisation is led by "possible extremists", David Cameron said, but the group will not be banned.
4. House of Lords reform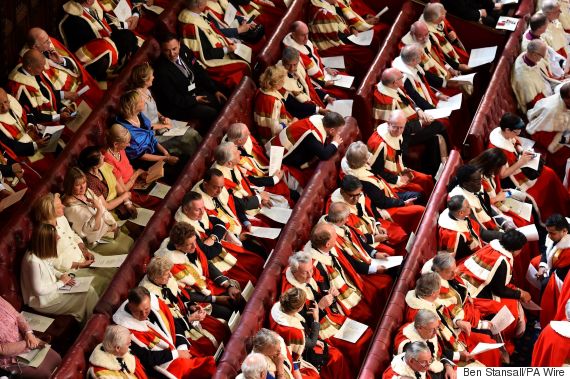 Conservative peer Lord Strathclyde's review of the upper chamber has recommended it loses its power to veto statutory instruments - the device which allows Governments to bring in measures without a full Act of Parliament, and was used by ministers in their failed attempt to force through cuts to the tax credit top-up benefit.
5. Police funding cuts
The Chancellor announced in his Autumn Statement that police funding would be protected in the aftermath of the Paris terror attacks. But the Government today revealed the detail of how much each force is set to get next year - and in England and Wales they face real terms cuts of 2.3%.
6. NHS deaths review
Health Secretary Jeremy Hunt announced a review of the way deaths are investigated in the NHS as he published a report on the Southern Health NHS Foundation Trust, one of the country's largest mental health trusts, which showed the trust failed to probe the deaths of more than 1,000 people since 2011.
7. Bedroom tax impact
A Department of Work and Pensions-commissioned report found that 78 per cent of people affected by the "bedroom tax" regularly run out of money by the end of the week or the month.
8. Chauffeur-driven ministerial cars
After a very long wait, details were published of the running costs of ministerial cars - which the Government had promised to do every year. The DfT said overall operating costs of the so-called Government Car Service have fallen from £21.617 million in 2010 to 2011 to £6.325 million in 2014 to 2015. So why the secrecy?
9. Prison deaths
More than 30 "key recommendations" to combat prison mortality rates were rejected by the Government, according to the author of a review, Lord Toby Harris. Among them was dismissing the call to phone families of prisoners who die in prison.
Ministers are ultimately responsible & shd speak directly to families. More than 30 other recommendations rejected. https://t.co/AndSsVLCDT

— Lord Toby Harris (@LordTobySays) December 17, 2015