Another huge 'EastEnders' Christmas is just around the corner, and we've been given a sneak peek at what to expect from the next two weeks.
MORE 'EASTENDERS':
Let's just say that if you enjoyed live week, then you're in for a treat.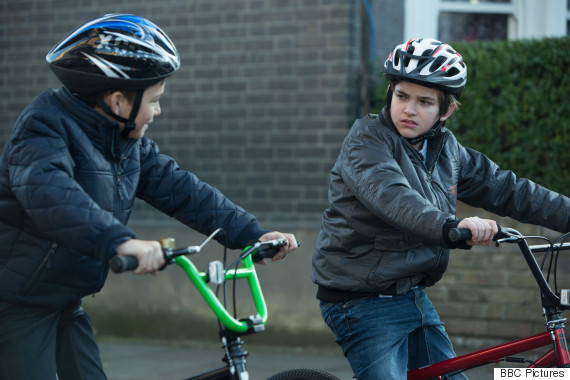 Bobby and Dennis won't see eye-to-eye
Speaking at an 'EastEnders' press event, the soap's executive producer promised a blockbuster fortnight of action, explaining that the writers and directors are hoping to replicate February's success.
"We decided to treat this a bit like we treated live week so it's epic," Dominic Treadwell-Collins said. "There are secrets, there are twists.
"There are a hell of a lot of stories going on and lots of surprises."
One storyline that will take centre stage is Bobby Beale's worsening behaviour, and Laurie Brett, who plays Jane, explained just how tough it will get for the family.
"We're a television programme and you're seeing a family go through this maze of stuff. That takes time," she said.
"Part of the conclusion comes at Christmas, when Bobby is told by Denny that he killed Lucy.
"That sets another ball rolling and there's a lot of emotional fallout for everyone in the Beales who's involved in that."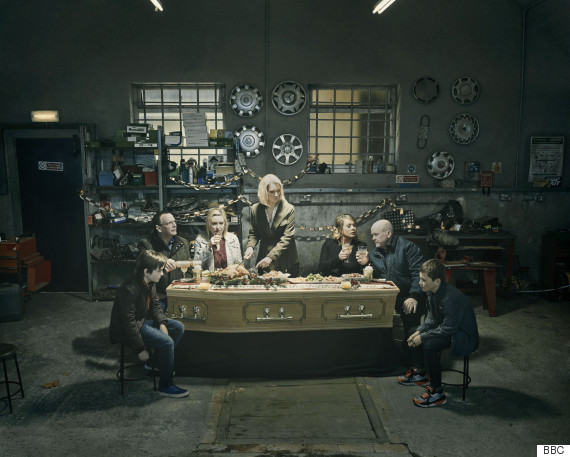 We. Can't. Wait.
She continued: "You wouldn't feel it so much if it hadn't taken so long to get there. That's what happens in a family.
"I always knew that Live Week and the reveal was just the beginning of a big story, but I didn't quite know how big it was going to be."
If Live Week is anything to go by, then viewers should look out for some surprises too, as the special episodes included a number of gasp-inducing moments, including the return of Kathy Beale, who's about to spend her first Christmas back in the Square.
Will she come to regret deciding to return to Walford? Watch this space…
LIKE US ON FACEBOOK | FOLLOW US ON TWITTER