Santa's sleigh is one of the most recognisable objects in the world and while it's pretty, it's not actually that great at flying. Well students at the University of Central Lancashire have solved this problem by doing something rather bold. They've redesigned it.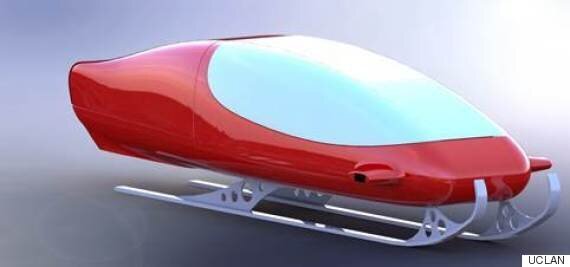 Why? Well it turns out that all this time Santa has been making life extremely difficult for himself. Covering 510,000,000km in 32 hours isn't easy, especially when he's been using something that's about as aerodynamic as a yorkshire pudding.
Reuben Taylor, 1st year Mechanical Engineer, UCLAN explained, "We've been working on our own ultra- efficient vehicle for next year's Shell Eco-marathon, when we realised how inefficient Santa's sleigh actually is".
To help overcome this design disaster, the students used their not inconsiderable expertise to come up with an all-new design for Santa's sleigh that takes into account aerodynamics and energy efficiency.
Using advanced computer modelling and some wind tunnel know-how, the students set to work on creating Santa's Sleigh 2.0.
A new carbon fibre shell makes sure that the sleigh isn't just light but it's ultra-strong as well. This combined with new lightweight aluminium runners help keep the sleigh flying straight.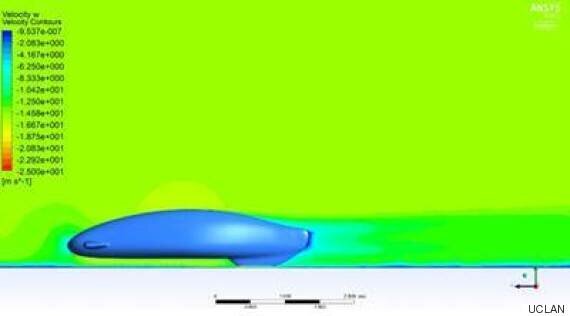 Tony Broad, Lecturer and Project Leader, UCLAN added, "The first thing that stood out to us was the really high levels of drag. There's a big area where turbulent air circles around the sleigh and recirculates behind it, and that makes it harder for him to move forward. Do you know how much Christmas spirit he must waste each year?"
We can't possibly imagine, but now thanks to Broad and his team Santa won't have to either.