Two men were blinded and suffered facial burns following "unprovoked" chemical attacks in Greater Manchester.
A 20-year-old man was attacked on Saturday, October 17 as he rode his scooter in Salford.
At about 8.30pm, he was travelling along Eccles New Road when two men stood in the middle of the road and tried to block his path, Greater Manchester Police said.
He tried to get away, turning into Foster Street, but the men followed him. As he tried to escape back onto Eccles New Road the men followed again and one threw liquid into his face as he rode past them.
Both men fled the scene and the victim suffered a total loss of vision straight away and was taken to hospital for treatment.
The men are described as both wearing dark clothes.
The second attack took place between 6pm and 6.30pm on Friday, October 30 on the A5063 as it approached Liverpool Street.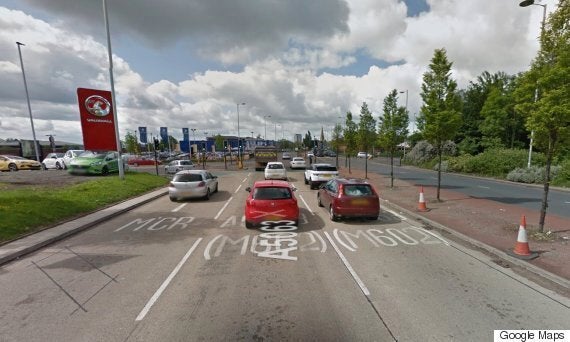 A5063, at the junction with Liverpool Street
A 24-year-old man was driving along the road with his window down and as he stopped at the traffic lights, a car pulled up and a man from the car squirted liquid in his face.
The man lost his sight in one eye and suffered burns to his face. He was also taken to hospital.
The men in the car are described as being white and between 17 and 19-years-old.
Police said that the victims were attacked with ammonia or hydrogen peroxide. Both men are recovering but have not regained full vision.
Police are appealing for witnesses in these incidents to come forward.
Detective Constable Sue West of Salford division said: "These attacks were totally unprovoked, and it has left both victims with potentially life changing injuries.
"We believe that these incidents may be linked and I am appealing for witnesses to help catch the men who did this."
Anyone with information is asked to call police on 0161 856 5361 or Crimestoppers on 0800 555111.