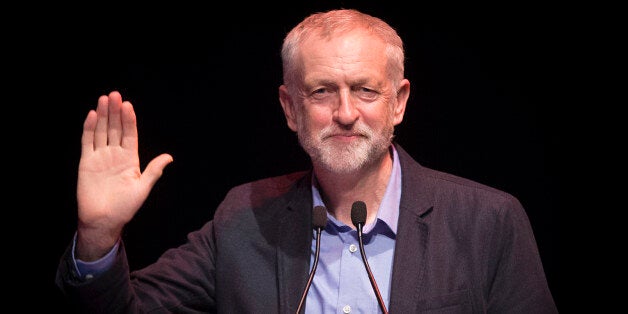 Today marks 100 days since Jeremy Corbyn was elected leader of the Labour Party. Here are eleven key moments that have defined his time in charge so far.
September 12: Election victory
Jeremy Corbyn wins an overwhelming victory in the Labour leadership contest -an outcome that had seemed fanciful just weeks earlier. The result led to shadow cabinet resignations as centrist MPs came to terms with having lost control of the party.
Corbyn reshuffled Labour's frontbench late Sunday evening. He was immediately accused of sexism after the top jobs were handed to men. The appointment of close ally John McDonnell, rather than Angela Eagle, as shadow chancellor also caused consternation among some Labour MPs.
September 13: Not singing the national anthem
In his first public engagement since being elected leader, Corbyn was criticized for not singing the national anthem at the Battle of Britain commemoration. The Labour leader's office defended him, arguing he had stood in "respectful silence".
Corbyn's first outing at PMQS as leader of the Opposition was on September 16. He deployed a new tactic of reading out questions from members of the public. His first question came from "a woman called Marie".
September 27-30: First party conference
At the end of September, Corbyn faced a potentially divisive Labour Party conference in Brighton. The split between him and much of his shadow cabinet was largely kept under wraps. However the unity was detonated on the last day after he said he would never "push the button" on Britain's nuclear weapons. His comment was immediately criticized by shadow defence secretary Maria Eagle and others.
October 12: Austerity U-Turn
Shadow chancellor John McDonnell's decision to u-turn on whether Labour would oppose George Osborne's bid to force future governments to run a budget surplus led to huge internal-Labour row. And it was reported Corbyn himself was not even told about the change of position. It was, McDonnell famously admitted repeatedly, "embarrassing".
November 8: 'Not bowing' at the Cenotaph
In a repeat of the criticism leveled at him for not singing the anthem, Corbyn was criticized for not bowing low enough at the Cenotaph during the Remembrance Day service.
November 16: Shoot-to-kill
In the wake of the Paris attacks, Corbyn's comment that he was "not happy" with a policy of shoot-to-kill led to a huge row at that week's meeting of the Parliamentary Labour Party.
November 25: Tax credit cut U-turn
In a move largely coordinated by Labour peers, George Osborne suffered a defeat over his plans to cut tax credits. He later used his Autumn Statement abandoned the move altogether. Amid Labour turmoil, it was a rare bad week for the government and a good week for Corbyn.
After weeks of speculation and under pressure from his shadow cabinet, Corbyn granted his MPs a free vote on whether to launch airstrikes against Isis in Syria. The move led to the unusual spectacle of the Labour leader setting out the case against war from the Despatch Box, while his own shadow foreign secretary followed by making the case in favour.
December 4: Oldham by-election victory
Many had expected the party to see a significant cut in its majority at the Oldham by-election. However the party's candidate Jim McMahon secured an even bigger majority than at the general election. The result strengthened Corbyn's position as leader and effectively killed off any chance of an imminent move against him by Labour MPs.
Popular in the Community