Sepp Blatter has insisted he is "a man of principles," still Fifa president and innocent of any wrong doing in a defiant, bizarre press conference following his eight-year ban from all football-related activities.
The 79-year-old, who has already pledged to stand down after a storm of allegations of corruption at Fifa engulfed the football governing body, told the conference in Zurich: "Even suspended, I am still the president. I regret, but I am not ashamed.
"I will always repeat that. I am a man of principles. These principles are never taking money you have never earned and pay your debts."
Blatter also insisted that he will fight for his presidency of the football organisation: "I fight for me and I will fight for Fifa. Suspended for eight years for what?"
He said he would appeal his ban from football to Court of Arbitration for Sport and his last words on leaving were "I'll be back."
Blatter and UEFA President Michel Platini received the same ban for conflict of interest and disloyalty to Fifa in a payment deal in 2011 based on an oral contract, which is also the subject of a criminal investigation in Switzerland.
Blatter's attempt at defiance did not go down well among keen observers of recent events at Fifa.
Blatter made it clear he regretted his current position but declared he was innocent of any wrongdoing.
He said: "I am sorry that I am a punching ball. I am sorry for football... I am now suspended eight years, suspended eight years. Suspended eight years for what?"
He added: "I'm sorry for me for, how I'm tainted in this world of humanitarian qualities."
Blatter was already planning to stand aside on February 26 when a new president is due to be elected.
The press conference in pictures: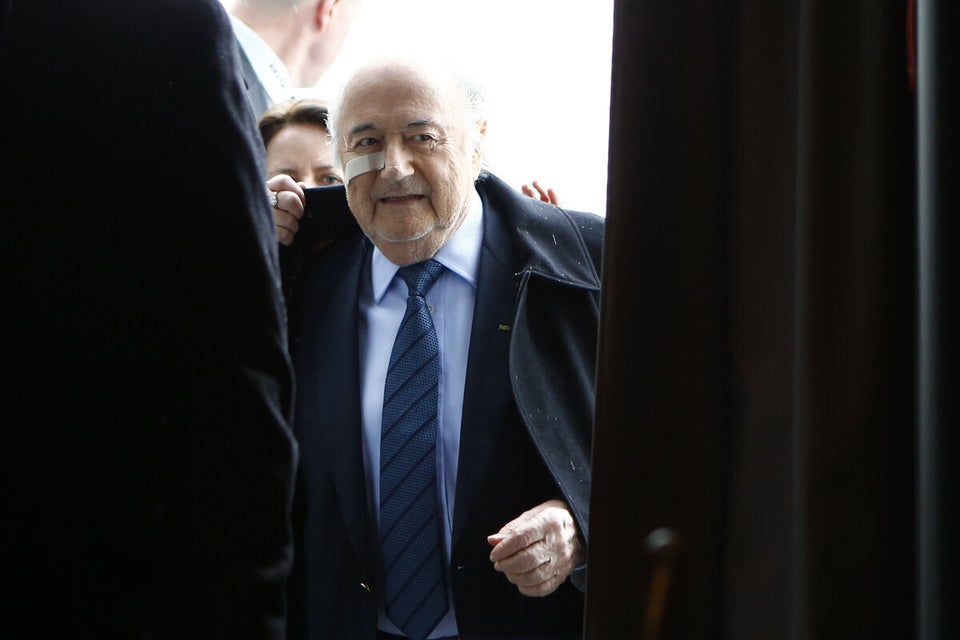 Sepp Blatter