If you've missed the Christmas posting delivery deadline or still hunting for a secret Santa item, you're probably beginning to scrape the bottom of the barrel for last-minute gifts.
Well scrape no longer, because The Huffington Post UK has the perfect stocking filler for hardcore David Cameron fans and Tories across the nation.
Not fit for Eurosceptics, this Cameron calendar comes with a total of 12 iconic images of the prime minister that would be perfect for any toilet door, shed wall or kitchen cabinet.
Capturing Dave in a variety of real-life, bromantic moments, it's the ideal gift for anyone you couldn't be bothered buying something for earlier.
Just print it off, and stuff it in a stocking (without anyone noticing).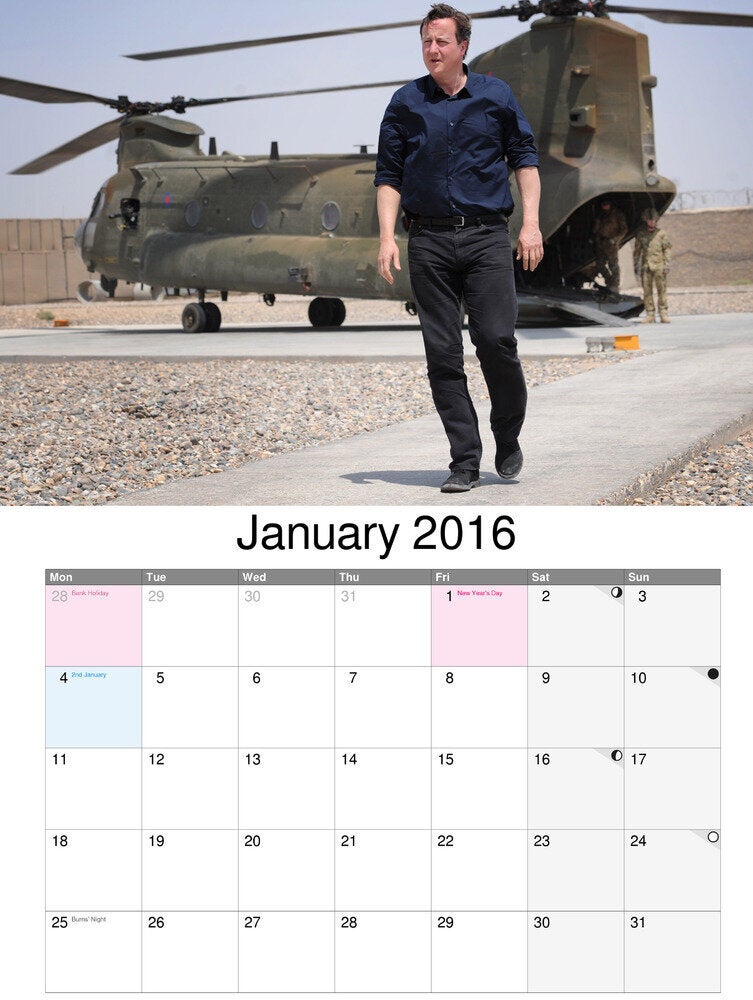 David Cameron 2016 Calendar