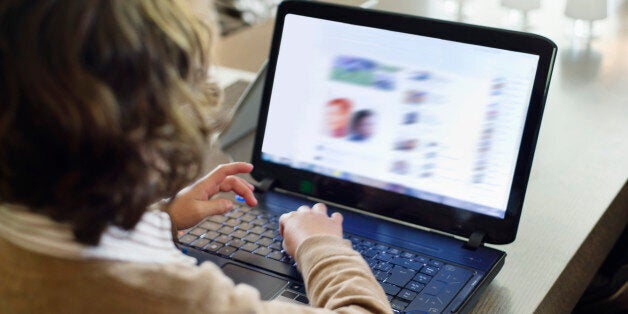 Schools will be told to set filters and monitor pupils' internet access as part of a bid to prevent youngsters being radicalised, it has been announced.
The move comes amid growing concerns that some youngsters are at risk of being targeted by extremist groups, and a number of high-profile cases involving schoolchildren travelling, or attempting to travel, to Syria.
Ministers said that in some cases, young people had been able to access information about self-proclaimed Islamic State, otherwise known as Daesh, and foreign fighters through school computers.
Under plans announced by Education Secretary Nicky Morgan, schools will be required to filter inappropriate content, monitor pupils' internet use and teach students about how to stay safe, including online safety.
The reforms, which have been published for consultation, will also help to tackle other issues such as cyberbullying and pornography, the Department for Education (DfE) said.
While many schools already have filters and monitoring arrangements in place, guidance is being strengthened to ensure that all schools in England with IT systems use these and to ensure that any concerns are spotted quickly.
Mrs Morgan said: "As a parent, I've seen just what an important role the internet can play in children's education. But it can also bring risks, which is why we must do everything we can to help children stay safe online - at school and at home."
This includes making sure young people know how to use the internet responsibly and that parents and teachers are able to keep youngsters safe from exploitation and radicalisation, she added.
"These measures are delivering on the Government's commitment to keep children safe from harm, as well as providing helpful support and information for professionals and parents so we are all equipped to help protect children in this digital age," the Education Secretary said.
The latest move comes just a week after ministers announced a crackdown on unregistered schools.
Ofsted was told earlier this month to prepare cases for prosecution against 18 unregistered schools, and all future cases, in a push to stop pupils being exposed to extremist ideology.
The announcement was made shortly after Ofsted chief Sir Michael Wilshaw revealed that three Birmingham schools which offered a narrow Islamic-based curriculum - using anti-Semitic, homophobic and misogynistic material - were shut down last month.
It has also been reported that Government officials are set to launch a review into home schooling, amid concerns that not enough is known about how these children are being educated and whether they are safe.
Concerns about youngsters being at risk or radicalisation have been growing in recent months.
Earlier this year, it was revealed that three schoolgirls - Shamima Begum, Kadiza Sultana and Amira Abase all pupils at Bethnal Green Academy, London - had travelled to Istanbul by themselves and were feared to have continued on to Syria to become so-called "jihadi brides" with IS militants.
Two new guides - one for parents and one for social media firms on keeping children safe online - have also been produced, the DfE said, along with updated content for parents on the Thinkuknow website and new online training for professionals including teachers, doctors and nurses, which will be launched in the new year.
Minister for Internet Safety and Security Baroness Shields said: "Government and industry have made great progress in our quest to make the internet a safer place for young people, but we recognise that risks and dangers remain.
"The two guides we've published today, developed by the UK Council for Child Internet Safety's panel of experts, are all part of our ongoing work to keep children safe online.
"They will equip parents with the information they need for their children to explore the internet safely, and will be instrumental in helping new tech start-ups to routinely factor safety features into the design of their products and platforms."