SpaceX has finally triumphed over its many hurdles and pulled off a historic breakthrough as its rocket, Falcon-9, made a vertical landing.
The achievement was a defining moment for the company, which used the rocket booster to send 11 satellites into orbit.
Aside from making history and proving all the doubters wrong, the broader mission of the project is to cut the costs of space travel by using reusable rockets.
As rocket shot back down to Cape Canaveral, Florida commentators for SpaceX TV said: "The Falcon has landed."
According to Sky News, another commentator added: "This has been a wildly successful return to flight for SpaceX.
NASA congratulated the company on Twitter: "Congratulations @SpaceX on your successful vertical landing of the first stage back on Earth!"
SpaceX founder and billionaire also shared his excitement and said: "11 satellites deployed to target orbit and Falcon has landed back at Cape Canaveral. Headed to LZ-1. Welcome back, baby!"
Both Musk and SpaceX proudly posted images and video of the historic moment on Twitter:
The Telegraph reported Musk's comments at a teleconference following the landing:
"I still can't quite believe it," he said.
"I think this is a revolutionary moment. No one has ever brought an orbital class booster back intact."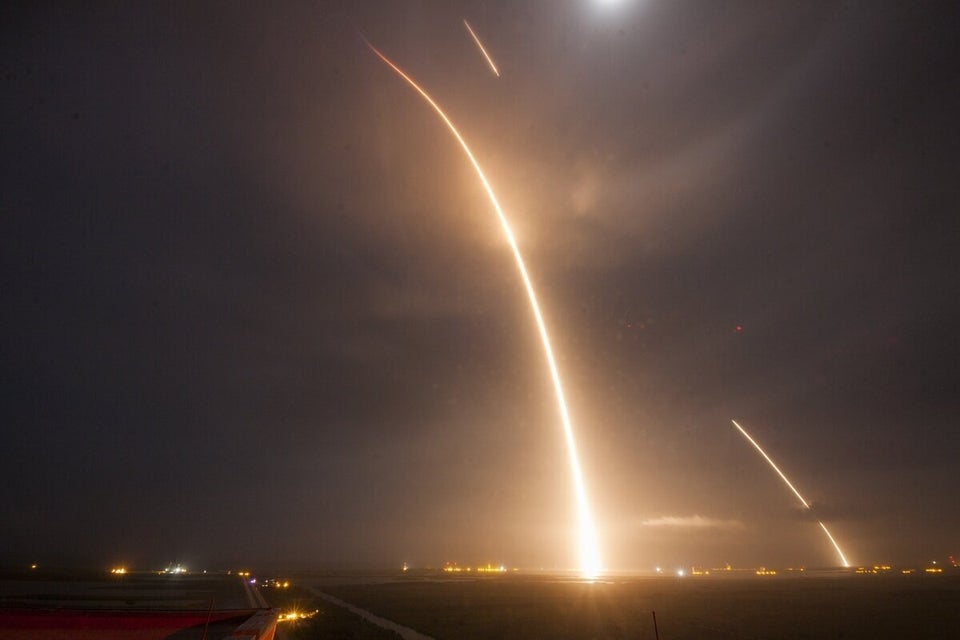 A Look Back At SpaceX's Falcon-9 Rocket