You know that awkward moment when you try and call your parents from the International Space Station and it goes straight to voicemail?
The traveller was forced to leave an answerphone message for his parents after calling them from the space station because they had 'popped out.'
Nigel and Angela Peake, who travelled to Khazakhstan to see the launch last week, said they had nipped out to visit their daughter when Peake decided to phone home.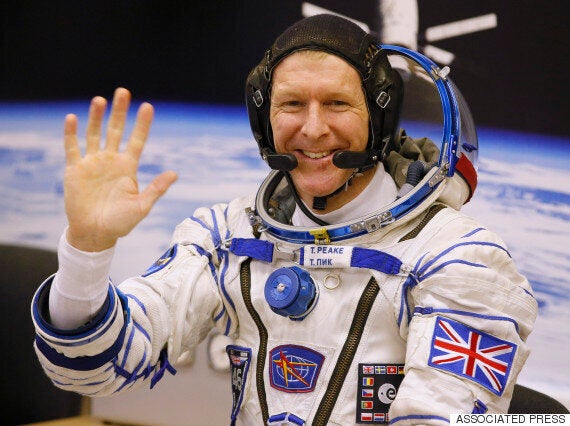 Tim Peake can't phone home
His father Nigel, 74 talked about the incident in an interview with ITV News: "It was quite surreal. We'd popped out for about an hour to see our daughter who lives nearby, came home to an answerphone message, 'Hello, this is your son from the International Space Station'.
"We're out when he calls! That message is going to stay there in perpetuity, I can assure you."
Nigel Peake also admitted that they will have a cardboard cut-out of their son at the Christmas table later this week, which they have named 'Flat Tim'.
"He will be with us around the Christmas festive table as a giant cardboard cut-out which the people in the village very kindly made for the celebration party they had on launch day.
"We've now borrowed him so he's standing in the corner of the room so he'll be here with us when we carve the turkey."
The space-traveller's mother Angela, 73, added: ""We've got used to calling him 'Flat Tim' so Flat Tim will be having dinner with us on Christmas Day."
"He's worked so hard for this and for so long for this, I'm really happy for him that it's all coming for him now.
"It is going to be hard work over the next six months and I think he'll enjoy every moment. He always wanted to be a pilot, he always wanted to fly and that's been his ambition for a very long time. Once you're a pilot, if you get the chance to be an astronaut, that's the icing on the cake."
Peake is the first Briton aboard the space station, and the first fully British professional astronaut employed by a space agency.