Video footage has captured the incredible moment that a 19-year-old was pulled from the rubble of a landslide after being buried alive for 67 hours.
The man, who has been named as Tian Zeming, a migrant worker from Chongqing in south-western China, had to wait another two hours for the rescue mission to complete before he could reach the surface.
He was described as being in an extremely weak condition in an excavated hole after a building collapsed on top of him. Doctors said he was severely dehydrated and had a crushed leg.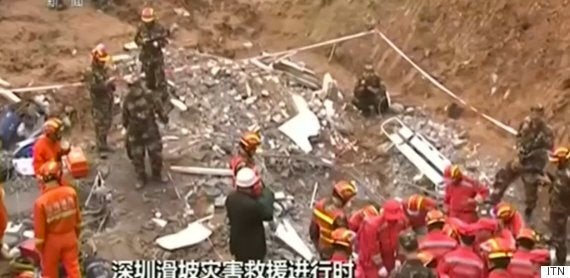 Video footage of a man pulled from a landslide
The incident occurred after about 900 people were evacuated in Shenzhen, China on Sunday as waves of soil and debris rolled across the district and sparked an explosion at a natural gas pipeline.
The landslide eventually blanketed a vast area of 380,000 sq m (455,000 sq yards) - the equivalent of about 50 football fields. Some areas were covered with up to 10m (32ft) of mud.
Thousands of people have been involved in the rescue efforts.
The number of missing has frequently been revised down, as people who were thought to be buried have been contacted or located by authorities.
Meanwhile in the rescue, a chicken has been saved by locals after it was trapped inside a collapsed building.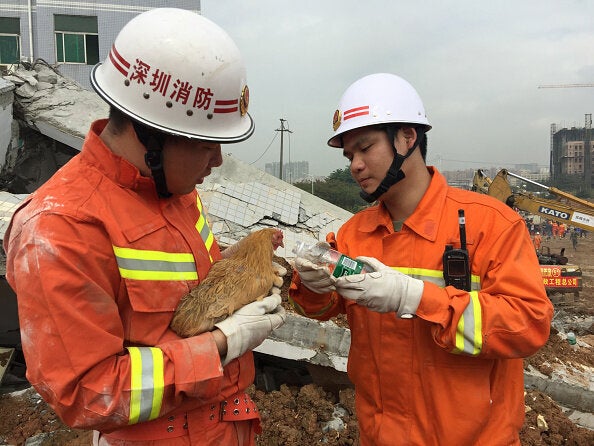 Landslide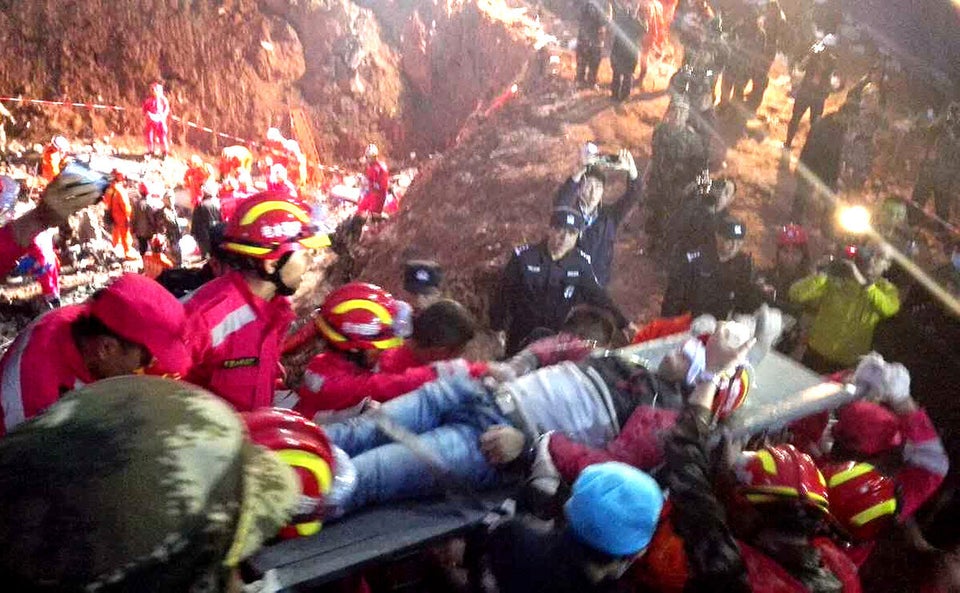 Landslide Causes Collapse In Shenzhen