Bright Little Labs wants to encourage kids to get excited by learning coding skills through the book series titled 'Detective Dot'.
"In kids cartoons, 0% of princesses are engineers, 2.9% of characters are black, and Batman doesn't recycle."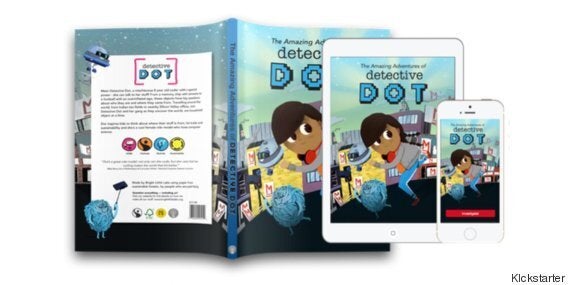 Detective Dot hopes to bring a positive role model in STEM to children
Deen said the Detective Dot stories are based around a cheeky, eight-year-old coder called Dot with special powers.
Dot and her friend Tumble travel the world to find out how objects including memory chips and footballs are made, using technology to solve global problems.
Deen said the series will also be available for schools. She hopes to produce a pack full of teaching resources and lesson plans.
She added: "We need strong female characters like Dot to encourage young girls early to get into STEM and coding, and to make the whole space more accessible to children and parents too."
Related