We're in a golden age for children's books: this autumn sees such a wealth of brilliant titles that I've had to separate fiction from non-fiction (non-fiction highlights coming next week). Below are books that will make your child laugh, think, feel and be inspired - what more could we ask for?
Max at Nightby Ed Vere (Puffin, £6.99)
Anyone who loved Max the Brave will find even more to adore in this follow-up. Max the cat wants to say goodnight to the moon, but he can't find it anywhere. Charming, sweet and strikingly illustrated, I defy parents to get to the end without a lump in their throat.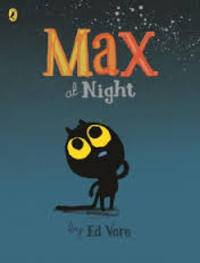 The Bear and the Pianoby David Litchfield (Frances Lincoln, £11.99)
A young bear finds a piano in the woods and learns to play it for his friends, before he heads to the city where he finds fame and fortune. But will his friends forget him? A heart-warming and beautifully illustrated tale of music, friendship and adventure.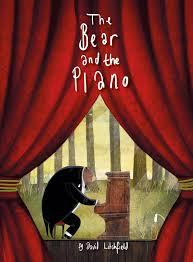 Mango and Bambang: The Not-a-Pigby Polly Faber and Clara Vulliamy (Walker, £8.99)
This is a story book aimed at a slightly older audience, but given it's one of the best children's books of the year, and my three year old adores it, I couldn't exclude it. Mango Allsorts is a perfect modern child heroine; brave, clever, kind and adventurous. When she meets a tapir, lost from the jungle, she takes him under her wing and the two of them embark on a series of escapades, forming the most unlikely and endearing friendship. Gorgeously illustrated in a limited black, white and purple palette by Vulliamy, it's a modern classic in the making.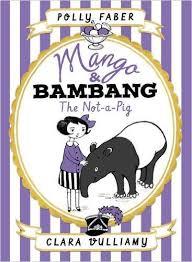 Mr Cleghorn's Sealby Judith Kerr (Harper Collins, £12.99)
Another longer story book, but which is again gorgeously illustrated and perfect for reading aloud to younger ears. Judith Kerr, one of our most successful children's authors, has created another magical tale, this time about a retired, lonely man who saves a seal cub and tries to find it a new home - himself finding love, friendship and a purpose in life along the way. It's crying out to be made into a TV drama.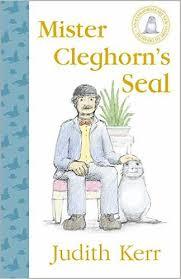 I Will Love You Anywayby Mick and Chloe Inkpen (Hodder, £11.99)
The rhyming story of a disobedient dog who keeps running away is both charming, sad and funny. The day it arrived, my three-year old insisted we read it thirteen consecutive times.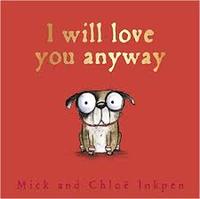 The Day the Crayons Came Homeby Drew Daywalt and Oliver Jeffers (HarperCollins, £12.99)
Sequel to the bestselling and award-winning The Day The Crayons Quit, this story of neglected crayons wanting to return to the fold is hilarious, clever and brilliantly illustrated.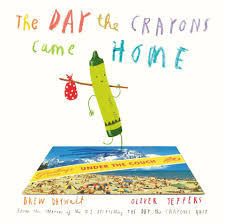 Swan: The Life and Dance of Anna Pavlovaby Laurel Synder and Julie Morstad (Chronicle Books, £11.99)
A must-read for all dancer-lovers. The prose reads like poetry and the illustrations are stunningly evocative.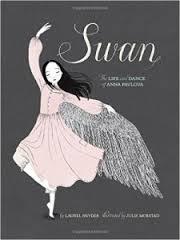 The Incredible Intergalactic Journey Home (Lostmy.name, £24.99)
The Little Boy/Girl Who Lost Their Name has become a publishing phenomenon. Now the team are back with a book that not only personalises the child's name but their home address too, in a story about adventure, space travel and finding your way home. The thought, detail and technology behind the book are impressive and it deserves to grace many a Christmas stocking this year.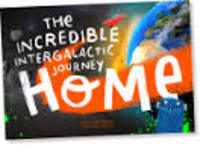 Once Upon a Northern Nightby Jean E Pendziwol and Isabelle Arsenault (Walker, £11.99)
Telling the story of what happens in nature while you're sleeping, this story reads like a prose poem. Stunningly illustrated, it's beautiful and magical at the same time. A perfect gift book.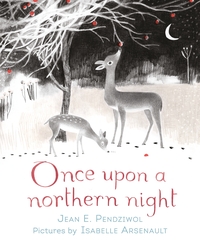 Charlie and Lola: One Thingby Lauren Child (Orchard, £11.99)
A new Charlie and Lola book is always going to be a publishing event and this story about counting has all the trademark humour and affection we've come to expect from Child. A sure-fire hit.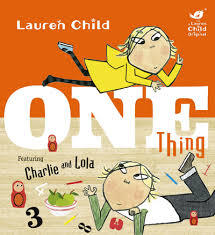 Grrrrr!by Rob Biddulph (Harper Collins, £12.99)
Biddulph won the Waterstones Children's Book Prize in 2015 for Blown Away, and now he's back with this tale of competition, cheating and friendship. Vibrant colours and characters plus rhyming text make it a delight to read aloud.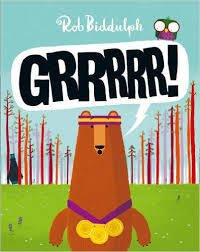 The Colour Thiefby Gabriel Alborozo (Bloomsbury, £6.99)
Zot lives in a colourless world, so he gets in a spaceship and travels to Earth to steal all the colour, until he encounters a little boy who makes him reconsider his actions. A heart-warming tale of how a little colour in life can go a long way.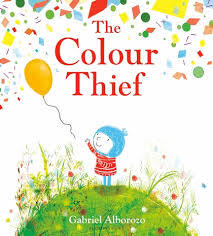 Robin's Winter Songby Suzanne Barton (Bloomsbury, £10.99)
Fans of The Dawn Chorus will know that Barton deals in uniquely illustrated stories featuring birds learning about their place in the world. Robin's Winter Song is a perfect story to cuddle up with on a cold winter's afternoon.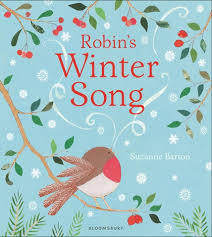 Poolby Lee Jihyeon (Chronicle, £10.99)
This wordless picture book about a friendship, escape and finding your own adventure is imaginatively illustrated and has my little one mesmerised for hours.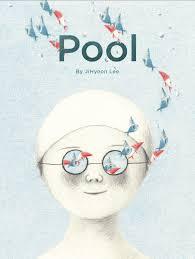 The Cow Who Climbed a Treeby Gemma Merino (Macmillan, £6.99)
Quirky, funny and inspiring, the story of a cow who takes herself - and eventually her sisters - out of their comfort zone is sure to have little ones laughing.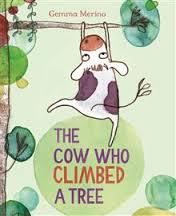 Skimbleshanks: The Railway Catby TS Eliot and Arthur Robins (Faber, £6.99)
Faber and Arthur Robins have already brought Macavity and Mr Mistoffelees brilliantly to life for a younger audience in previous books with their quirky, funny illustrations, and Skimbleshanks is a welcome addition to the stable. A fabulous way to introduce younger readers to poetry.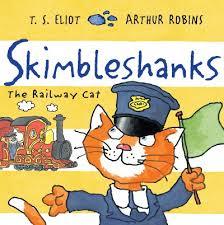 Where the Bugaboo Livesby Sean Taylor and Neal Layton (Walker, £12.99)
All children love a choose-your-own-adventure book, and this one is brilliantly entertaining with enough alternative choices to keep kids occupied for hours.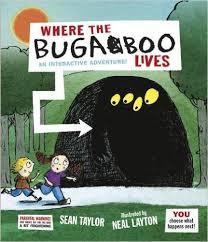 Poles Apartby Jeanne Willis and Jarvis (Nosy Crow, £6.99)
A funny and charming tale about a family of lost penguins who need the guidance of a friendly polar bear to find their way home.