As you sit and open your presents on Christmas morning spare a thought for all those working to keep your NHS running 24/7 over the festive period.
Luckily, many of them are tweeting their greetings with the hashtag #NHSworkingXmas so if you want to say thank you all you have to do is hit "reply".
Many people also tagged Jeremy Hunt who is locked in an ongoing battle with NHS workers.
Earlier this year the health secretary said that a "Monday to Friday culture" in areas of the NHS was having "tragic consequences".
Doctors, nurses and other workers posted selfies of themselves in the workplace alongside the hashtag #ImInWorkJeremy to show the health secretary that for them, Britain's healthcare system was already a 24-hour, seven days a week job.
Here are six things you need to know about the changes, and the continuing furore...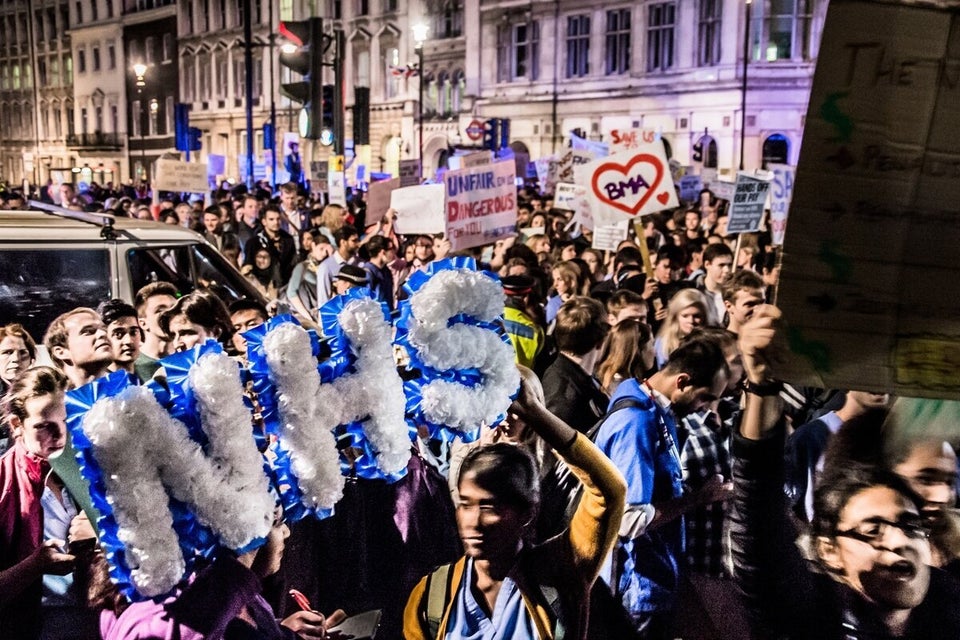 6 Things To Know About Junior Doctor Contract Changes