The person who held the record for being the world's fattest man has died in Mexico City after suffering a heart attack on Christmas Day.
38-year-old Andres Moreno had received extreme weight loss surgery just two months prior to the tragic incident.
His family confirmed that peritonitis and inflammation of the abdominal lining caused him to pass away in the early hours of the morning.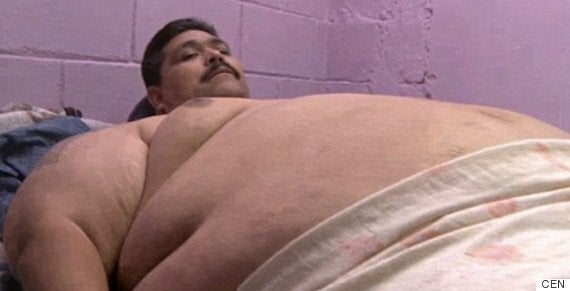 The world's fattest man has died
Moreno — who at one time tipped the scales at 450 kilos — had bariatric surgery on October 28, in Guadalajara, Jalisco state, in hopes of shedding the excess weight and leading a normal life, Xinhua news agency reported.
While the operation was considered a success, the ex-policeman complained of feeling ill on Christmas Eve.
Early on Christmas Day, he was having difficulty in breathing and family members decided to have him taken to the hospital in an ambulance and he died on the way.
Moreno had previously been contacted by football superstar Cristiano Ronaldo.
The footballer reportedly reduced him to tears by sending him a signed Real Madrid shirt in a bid to encourage him to lose weight and get healthy.