Actor Michael Sheen has caused a storm of controversy by criticising calls for the foreign aid budget to be diverted to help flood victims.
Sheen was guest editor on BBC Radio 4's Today Programme when he used his closing speech to debate the merits of using aid money to help victims of disasters closer to home, such as flood victims in York and other parts of the North.
Labour MP Simon Danczuk made the suggestion while speaking to BBC Radio Manchester on Monday in the aftermath of the devastation which hit his Rochdale constituency. He said: "Why do we spend money in Bangladesh when it needs spending in Great Britain? What we need to do is to sort out the problems which are occurring here and not focus so much on developing countries. That has to be our priority."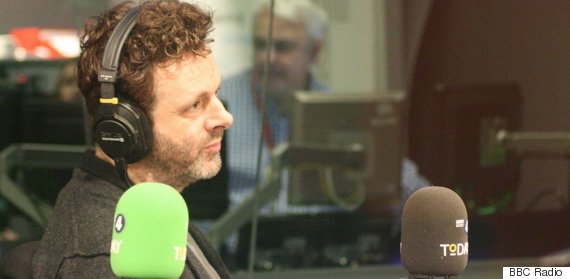 Michael Sheen criticised suggestions that foreign aid should be diverted to help flood victims while on BBC Radio 4's Today Programme
Sheen, who lives in Los Angeles for much of the year, told listeners that the majority of the UK's income is spent within this country already and that the argument in favour of cutting aid to other countries was a "false dichotomy".
The 46-year-old's words divided listeners with some describing him as a "prat" and an "LA luvvie" while others said he was "spot on". Presenter Nick Robinson was quick to point out that Sheen was voicing his own views and that future guest editors would have "alternative opinions".
The actor, who has played former Labour Prime Minister Tony Blair three times, said on BBC Radio 4's Today Programme: "A lot of the talk today has been about, 'Where does charity begin?'"
Who on earth let Michael Sheen onto national media without a script written by a grown up? @BBCRadio4

— Nigel Walley (@nwalley) December 28, 2015
Michael Sheen was a guest editor on @BBCr4today this morning and caused quite a reaction

https://t.co/G8IdVKKa75 pic.twitter.com/9WYyXuWYvZ

— Radio Times (@RadioTimes) December 28, 2015
Michael Sheen sparks outrage after REJECTING calls to divert foreign aid to flood victims https://t.co/cWdiH9XlIz YOU SIR ARE A PRAT

— Pete (Rich) Leeson (@RiLeeson) December 28, 2015
ANOTHER WITH HEAD UP ARSE SYNDROME

Michael Sheen criticises calls foreign aid budget to be diverted https://t.co/fV5WkeBSxa via @MailOnline

— Sheila Costello (@SheilaCostello6) December 28, 2015
Nice to see LA-based @michaelsheen standing shoulder to shoulder with those suffering in Northern England

— Shaun2k5 (@Shaun2k5) December 28, 2015
@neilhimself @michaelsheen @DaveMcKean @BBCr4today listened to posh boy talk shit about British people, nuff said

— Stevie Leeson (@Contrary123) December 28, 2015
@BBCr4today @michaelsheen always nice to hear a millionaire, celebrity give advice on govt spending. #outoftouch

— Kevin Rhys-Wright (@RhysMsn) December 28, 2015
@michaelsheen Disappointed to hear your comments on the floods in England. Another LA luvvie completely out of touch with this country.

— Bill (@HighgateBill) December 28, 2015
@HighgateBill how about you research what charity work @michaelsheen has done at home in Wales before tweeting?

— Mark D (@Atticus_75) December 28, 2015
Michael Sheen delivers powerful closing remarks as Today programme guest editor https://t.co/FURNMeXK3P via @radiotimes

— Andy Collingwood (@FireWalkWithMoi) December 28, 2015
@BBCr4today @mconway70 @michaelsheen What a shame the presenters 'closed down' Michael Sheen when making valid points at the end of this.

— Del (@EB1caneyeB) December 28, 2015
Sheen continued: "Does it begin at home? Why should we be helping children and people from other countries when there's so much suffering and challenges going on in our own country?
"And it is absolutely true. There is terrible, terrible poverty in this country; there are terrible conditions for certain people.
"And I can understand why people get so worried about giving money to other countries, but of course 0.7 per cent of the national income goes on foreign aid.
"That is about being a member of the global community, taking that responsibility seriously. 99.3% of course goes on what goes on in this country.
"And the argument, the false dichotomy of pushing British people against foreigners, or shirkers against strivers, it's a false argument.
"And it allows other people who have certain interests to get away with it.
"The argument needs to be, "What is our government doing for people in our own country?"'
SEE ALSO