If you found yourself having a family row or simply throwing a strop today, it could be because it's apparently 'Moody Monday'.
The Press Association reported that once the presents have been unwrapped and the Christmas dinner has been devoured, family conflicts and blazing rows hit peak levels on Bank Holiday Monday at 2.59pm, according to a new survey.
This will be when many people will be travelling back from visiting relatives for the festive season and perhaps also preparing to return to work the following day.
The car journey home from visiting relatives was where 42% of people felt that the season of goodwill would come to a sharp halt, according to a poll of 2,000 Britons, commissioned by Kwik Fit.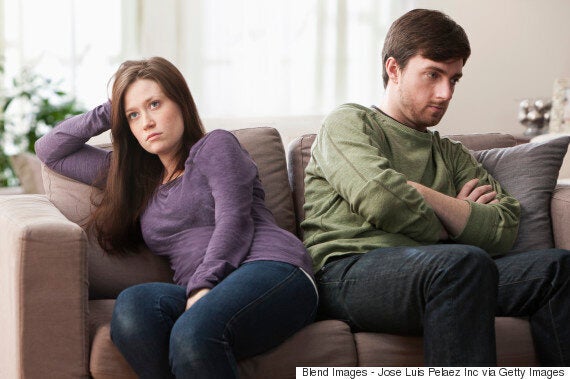 Apparently today is 'Moody Monday'
Criticisms of relatives topped the wide-ranging gripes which would fuel seasonal family rows. A total of 18% of people said this would tip them over the edge, while 15% were annoyed by inappropriate behaviour and 14% were likely to row over people not helping out around the house.
Mess and clutter would trigger a row, according to 12% of Britons, while the same percentage said that being given bad directions when travelling would cause trouble.
If that was not bad enough 38% said their minds would be turning to worries about over-indulgence and the year ahead.
Financial worries topped the Moody Monday woes for 29% of Britons, 28% said it would be bulging waistlines while 14% pointed towards a post-Christmas anti-climax as a worry.
Some people felt the festive cheer might not have worked for them and returning to work would be a worry for 13% of people while 12% said they might not have properly relaxed over Christmas.
If you're keen to diffuse the tension but are still pining for that Christmassy feeling, why not have one last go at our Christmas quiz here.