In the video, above, Tyson attempts to travel forwards on one of the notoriously tricky devices, before turning quickly and falling off.
The sound of the boxer's shocked reaction simply has to be heard.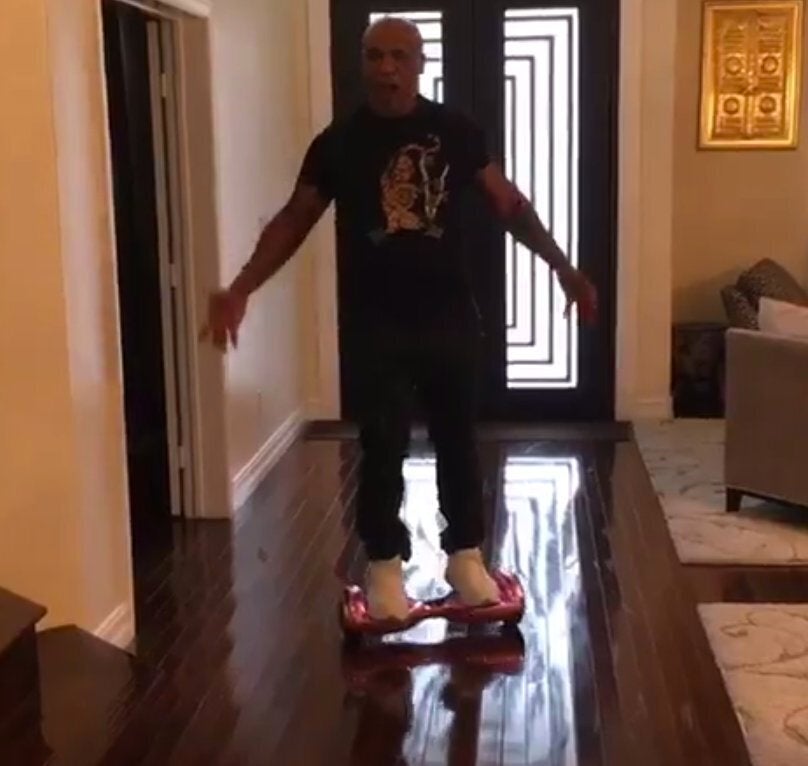 Mike Tyson Hoverboard Fail
The former boxing world champion posted a short video clip of the fail onto Twitter, promptly creating a viral sensation.
"Seemed like a good idea to ride my (daughter's) hoverboard," he wrote, "Guess not."