A woman battling a rare, incurable auto-immune disease received a lifesaving wedding present just hours after she married the love of her life in hospital.
Bile ducts are critical to break down the fats in food for digestion.
She had planned to marry Dave Amison on 30 December, however her condition had deteriorated to the point where she feared she wouldn't make it, so she brought her wedding forward to Christmas Day.
The mum-of-one married Amison in the chapel at Queen Elizabeth hospital, Birmingham.
Hours later, she received the ultimate wedding present - a liver transplant that would save her life.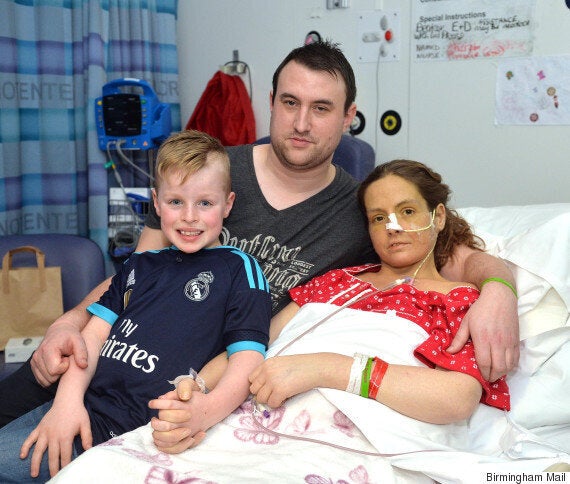 Amison, 30, proposed to Hopley last year on Christmas Day.
He said the couple had originally planned to marry in Crewe but due to Hopley's deteriorating health, they had no choice but to wed in hospital.
Hopley's friend did her hair and make-up, and brought her a dress to hospital. Meanwhile her father and eight-year-old son were on hand to take her down the aisle in a wheelchair.
The service was an "emotional" one and just hours later Hopley was told the news she'd been waiting for - they'd found a donor match.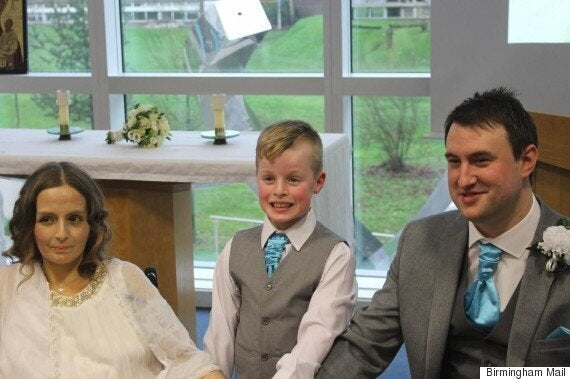 Emma with her son Jacob and husband Dave
Hopley has since undergone a 14-hour transplant operation and, despite a few complications during surgery, she is said to be recovering well in hospital.
Once she is better, she hopes to have another ceremony at her dream wedding venue in Crewe.
Her husband added that they are extremely thankful for the liver donor who has given them the greatest gift of all.
He added: "Even though we don't know who the family are, they will always be in our thoughts."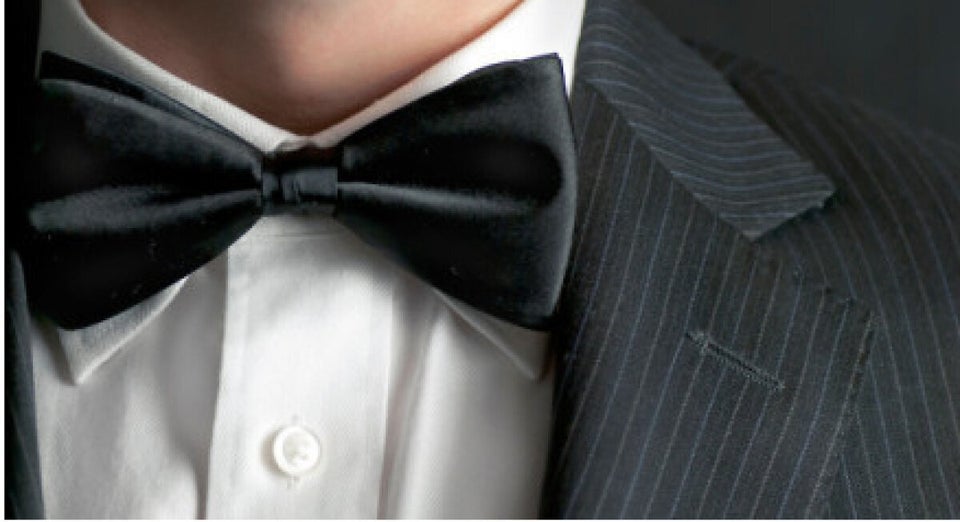 9 Heartwarming Transplant Stories