A veteran Sky Sports presenter has answered his ringing mobile phone live on air, only to reveal that the call was from a rather embarrassing source.
Jeff Stelling was hosting Sky Sports' Soccer Saturday when his phone rang in his bag, causing laughter from the rest of the panel.
"It's not the wife is it?" asked a co-host, as Stelling rummaged in his bag. He answered the phone saying: "Hi darling. Yeah, I'm at work," before grinning and hanging up.
60-year-old Stelling then admitted to the rest of the team that the call wasn't from a family member, but in fact from his own company - the Sky Sports broadband team.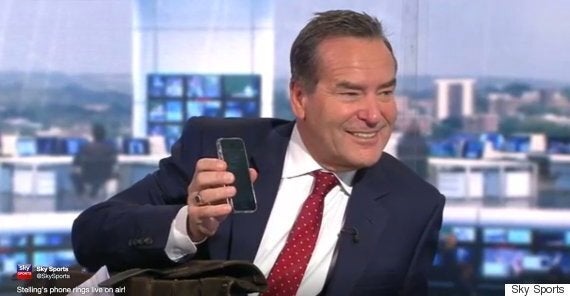 "You know who it is, who's calling, it's Sky Sports, it's their broadband section," he said, showing his phone to the others.
"I tell you what, you need to be more professional!" he said, pointing jokingly at the screen, as the others roared with laughter.