This afternoon, the bosses of the UK's biggest public companies will have earned as much in just a day and a half back at work as the average person makes in a year.
The chief executives of FTSE 100 companies will have raked in the equivalent UK average salary of £27,645 by late afternoon, according to the High Pay Centre, which is calling today 'Fat Cat Tuesday'.
Britain's top bosses make an average of £4.96 million a year - hourly pay of more than £1,200, the centre says.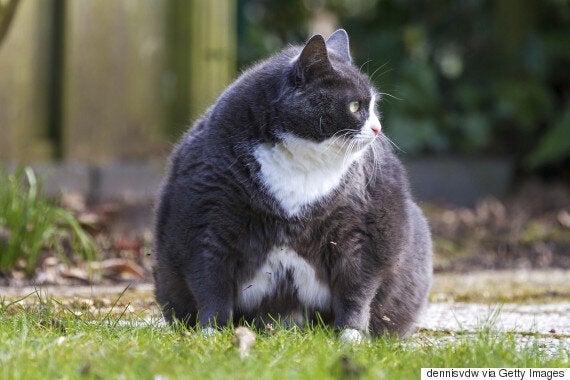 Today is 'Fat Cat Tuesday'
It has launched this "pay counter" showing how much the average exec has earned this year so far, if they came back to work on Monday:
The pay packet for the bosses can be compared to the average earnings for these more common jobs:
Science/technology professional: £38,349
Average UK worker: £27,645
Teacher: £27,105
Skilled construction worker: £25,242
Nurse: £24,799
Factory worker: £21,453
Office administrator: £17,960
Worker on living wage: £17,160
Worker on minimum wage: £13,936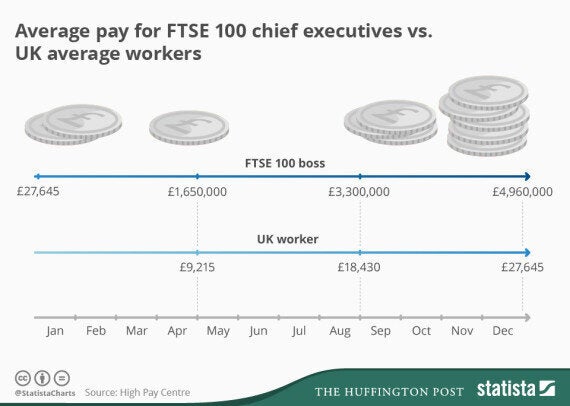 Some commenters did some speculative calculations of their own:
By my calculations, a FTSE 100 boss who spends half an hour a day on the toilet earns £163,280 per year just by taking a poo #FatCatTuesday

— Dom Graham (@GuitaristDom) January 5, 2016
High Pay Centre director Stefan Stern said: "We are not all in this together, it seems. Over-payment at the top is fuelling distrust of business, at a time when business needs to demonstrate that it is part of the solution to harsh times and squeezed incomes, and is promoting a recovery in which all employees can benefit."
Some commenters online were taking the news more lightly:
Of course, FTSE 100 heads aren't the richest people around - it was pointed out on Radio 4's Today programme that footballer Wayne Rooney had earnt the UK's average pay by 6.30pm on 1 January.
These eight shocking facts reveal the wage inequality in the UK, which campaigners say is "unfair" and a "continuing problem":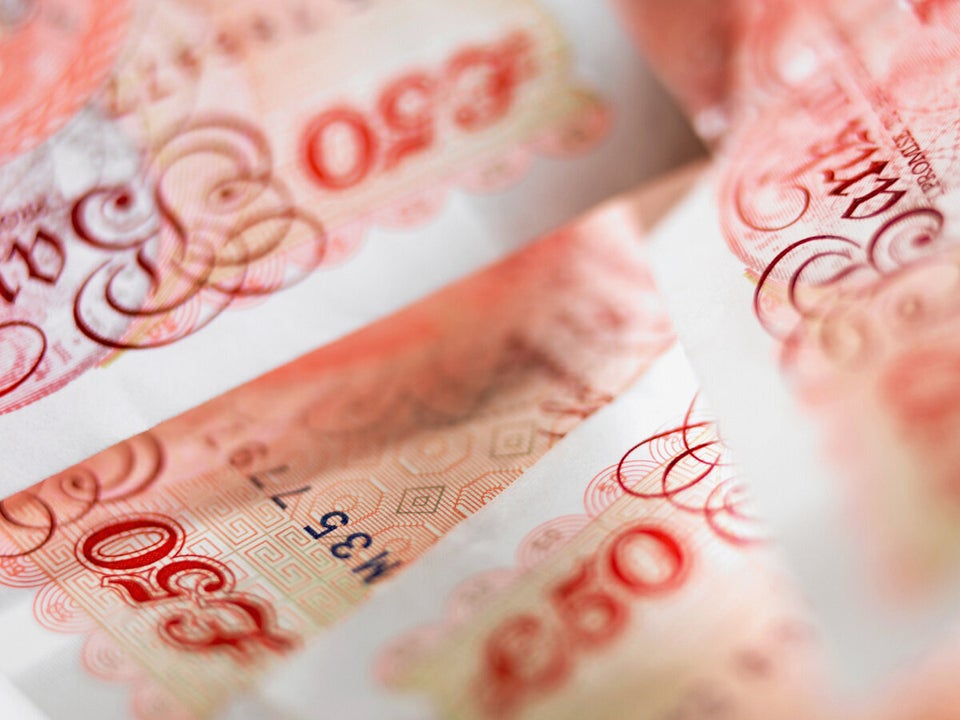 8 shocking facts for Fat Cat Tuesday
Popular in the Community