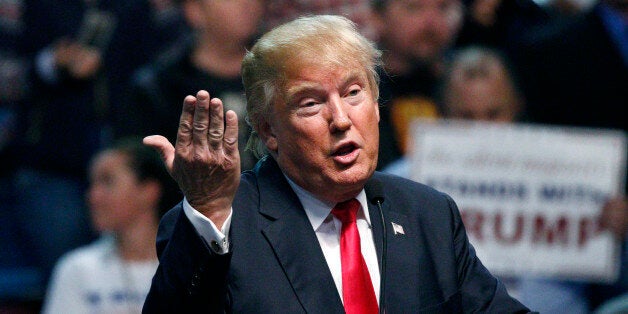 MPs will debate whether Donald Trump should be banned from the United Kingdom later this month, following his call for Muslims to be banned from the United States.
The US presidential candidate, who is leading the race to become the Republican nominee, has been widely condemned in Britain for his comments.
On Tuesday, the House of Commons announced a debate would be held on Monday January 18 as a result of two petitions on the government website.
One petition which which has called for Trump to banned from the UK has so far attracted 568,609 signatures. A counter petition which urges the government not to ban Trump has been signed by 39,417 people.
Labour MP Helen Jones, the chair of the committee which chooses which petitions warrant a debate, said: "By scheduling a debate on these petitions, the committee is not expressing a view on whether or not the government should exclude Donald Trump from the UK.
"As with any decision to schedule a petition for debate, it simply means that the committee has decided that the subject should be debated. A debate will allow a range of views to be expressed."
Trump has called for a "total and complete shutdown of Muslims entering the United States" following deadly terror attacks involving Islamic extremists in California and France.
The comment led to the British government taking the unusual step of publicly condemning an American presidential candidate.
A spokesperson for David Cameron said at the time: "The prime minister completely disagrees with the comments made by Donald Trump which are divisive, unhelpful and quite simply wrong.
"The prime minister is clear that as we look at how we tackle extremism and this poisonous ideology, what politicians need to do is look at ways they can bring communities together and make clear these terrorists are not representative of Islam, indeed what they are doing is a perversion of Islam."
Chancellor George Osborne has indicated he does not think Trump should be banned from the country. He told the House of Commons it would be better to "engage in a robust democratic argument" with Trump rather than ban him.
"Frankly, Donald Trump's comments fly in the face of the founding principles of the United States and it's one of the reasons why those founding principles have proved such an inspiration to so many people over the last couple of hundred years," he added.
Related