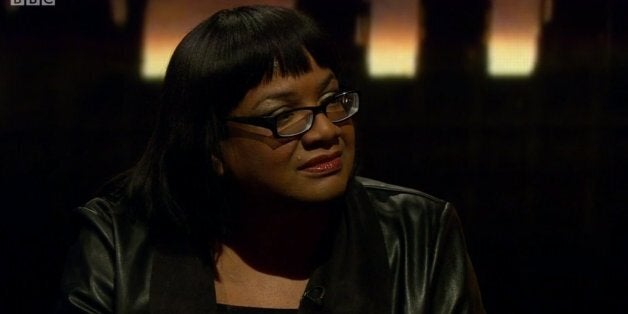 The bad feeling within the Labour Party in the wake of Jeremy Corbyn's reshuffle deepened on Wednesday evening, after Diane Abbott criticised the past of MPs who have ended up on the backbenches.
Abbott, the shadow international development secretary, told BBC Newsnight on Wednesday evening that many of the losers from the reshuffle were career politicians whose time had past.
"If you look at Jonathan Reynolds, if you look at Mr [Michael] Dugher, if you look at some of these others, what do they have in common? They are all former special advisers," she said.
"And what you are seeing is people who came up under a certain system. You did politics at university, you became a special adviser, you became an MP, you became a minister, who are rightfully upset, because Jeremy has brought a whole lot of new energy and new people into politics."
Reynolds, was was a shadow rail minister until Wednesday morning, quit the Labour frontbench in protest at Corbyn's reshuffle. Dugher, who had been Corbyn's shadow culture secretary, was fired by the Labour leader.
Following her comments on Newsnight, Reynolds hit back. "At least Google us before slagging us off," he tweeted.
In 2003, Abbott was criticised for sending her son to a private school rather than a local London comprehensive.
Stephen Doughty, who quit as a shadow Foreign Office minister on live TV on Wednesday, also hit back at Abbott - although Abbott did not mention him by name.
Corbyn's reshuffle saw Maria Eagle moved from the shadow defence job to replace Dugher at culture. Eagle was replaced at defence by Emily Thornberry.
Thornberry's appointment prompted shadow defence minster Kevan Jones to also quit the Labour frontbench team. He said Thornberry knew "nothing about defence".
Jones told BBC Radio 4's World At One programme: "Jeremy was elected with the strapline 'straight talking, honest politics'. There has been nothing straightforward or honest about what's gone on over the last 48 hours.
"Maria, it's now being briefed that this [culture] was her dream job and she wanted to do it. That is not the case. She did not want to move. She made that point very clear.
Jones said he "personally got on very well" with Corbyn but believed "the people around him are advising him very badly".
Popular in the Community