A small village in the English countryside may have just managed to bag itself the title of Britain's kindest village, after residents performed more than 800 acts of kindness.
The people of Congresbury, in north Somerset, carried out the good deeds to celebrate the 800th anniversary of their village church, St Andrew's, the Western Daily Press reported.
They finally hit their target of 800 on Christmas Day.
Every time a resident of the village of 3,500 performed an act of kindness, they recorded the deed anonymously on a card posted into a box in the church.
These included something as small as helping a stranger carry their shopping or as large as driving to Calais to help refugees living in Calais.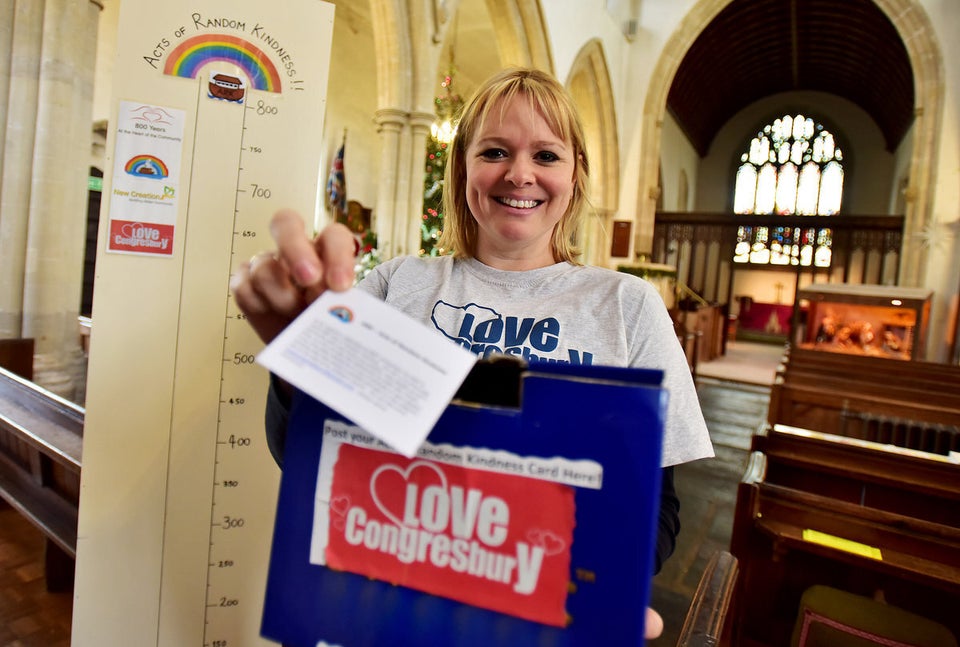 Congresbury May Be The Kindest Village In Britain
Becci North, who helped to organise the challenge, explained: ""A random act of kindness can be something very small, but it can have a major impact on someone's life. Everyone embraced the project.
"It did not matter how small or large the act was, it was the fact someone took the time to help another person.
"So far we have 817 acts of random kindness recorded and I am aware that there are some more to come in.
"The whole community have come together over the past year and blessed one another and those within communities further a field. What is wonderful is the spirit in which all of this was taken."
Some people praised Congresbury's actions online...