Around 300,000 cases of diabetes and one million cases of obesity could be prevented if the amount of sugar in sweetened drinks was cut by 40%, new research suggests.
For the study, researchers used data to calculate the level of sugar-sweetened beverages (SSBs) consumed and their contribution to energy intake in the UK population, the Press Association reports.
They then estimated how reducing the amount of sugar in these drinks would affect body weight per person and the overall health of the adult population.
The study authors found that reducing sugar by 40% in SSBs, including fruit juices, over five years, could lead to 500,000 fewer cases of people being overweight, one million fewer cases of obesity, and 300,000 fewer instances of Type 2 diabetes, over two decades.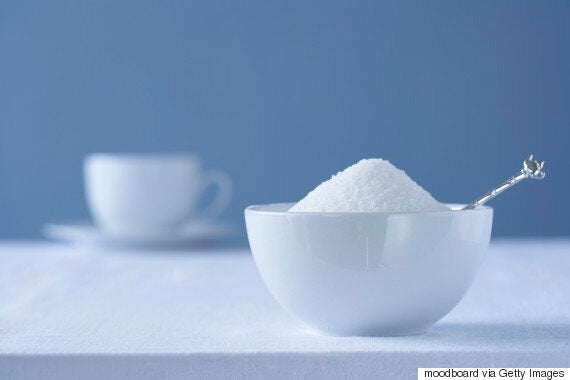 According to the Press Association, MacGregor has called for the creation of a Government-funded but independent nutrition agency "which can set mandatory targets with robust enforcement".
He added: "In support of this, the British Retail Consortium is now calling for regulated sugar, fat and salt reduction targets.
"The UK food and drink industry could lead the world in preventing obesity and Type 2 diabetes."
The study also found that the predicted impact of sugar reduction was greater in adolescents, young adults and individuals from low-income families who consume more SSBs.
Professor Stephen O'Rahilly, from the University of Cambridge, commented: "This is a purely theoretical study and there are many assumptions made which reduce confidence in the statements regarding the precise extent of the health benefit.
"The best quality evidence currently available indicates that artificial sweeteners do not significantly contribute to human obesity or diabetes.
"It might also be easier to incentivise companies to change the emphasis of their manufacturing and marketing toward versions of their current products that contain non-caloric sweeteners rather than to unsweetened drinks such as bottled water."
Commenting on the study, the charity Diabetes UK said that reducing sugar content in soft drinks alone is not enough to achieve the reduction in sugar intake necessary across the population.
"We need to see the Government act on recommendations made by Public Health England, including restricting marketing of unhealthy foods to children," they said.
"People also need to be supported to undertake regular physical activity and supported to choose healthier foods, including through a clear and consistent food labelling system.
"Until these recommendations are implemented, we will continue to see cases of Type 2 diabetes soar at an alarming rate, costing not only human lives but also crippling the already overstretched NHS."
Related