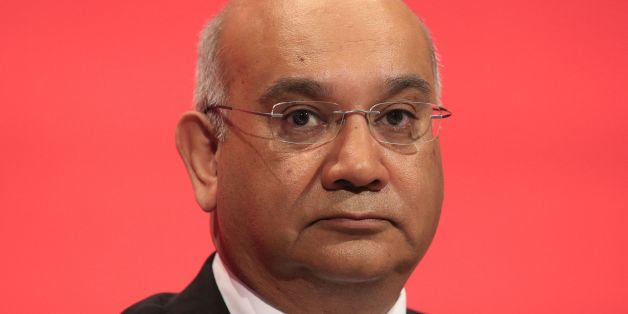 Jonathan Brady/PA Wire
An outspoken Labour MP has sparked frenzied speculation after he deleted all his social media accounts without explanation late last night.
Keith Vaz, who has chaired the Commons home affairs select committee for over eight years, is reported to have removed both his Twitter and Facebook pages after being inundated with abusive messages.
Why would the most attention-seeking MP this side of the Milky Way suddenly close his account on Twitter?#KeithVaz

— Dame Alun Roberts (@ciabaudo) January 6, 2016
The MP for Leicester East came under the spotlight earlier this year for defending the now deceased former peer Greville Janner against child sex abuse allegations.
Lord Janner, who died in December aged 87, was accused of 15 counts of indecent assault and seven counts of a separate sexual assault against a total of nine alleged victims in spanning three decades.
Vaz, 59, defended Janner back in 1991, saying his friend had fallen victim to a "cowardly and wicked attack by people who simply did not care what damage they did to him."
But on Thursday, social media users were quick to theorise about why Vaz could have terminated accounts that had thousands of followers.
Keith Vaz has deleted his twitter & facebook accounts, wonder if there's a story about to break ?

— Mike Cox MBE (@Mike_J_Cox) January 6, 2016
The idea that the never publicity shy Keith Vaz MP might have deleted his social media accounts is bizarre - watch this space.

— Nick Spence (@Nickfromupnorth) January 6, 2016
Keith Vaz has deleted all social media. Can someone pop round a check on him.

— Bethany Usher (@bethanyusher) January 6, 2016
Is Keith Vaz trending yet? *innocentface*

— Dame Alun Roberts (@ciabaudo) January 6, 2016
One user couldn't resist poking fun at the situation.
No-one's found him yet. Can *you* find Keith Vaz in this picture? pic.twitter.com/La6Er3PlvY

— Le Creuset Fiend (@LeCreusetFiend) January 7, 2016
The Huffington Post UK approached Vaz for comment but had not received a response as this story went live.