Barack Obama attacked the "imaginary fiction" that he wants to confiscate firearms during a town hall meeting on gun control on Thursday, bemoaning the National Rifle Association's consistent mischaracterisation of his position on the issue. "The way it is described, is that we are trying to take away everybody's guns," he said.
Speaking at George Mason University in Virginia, an event broadcast live by CNN, the president attempted to assure detractors that his executive order unveiled earlier this week was not an attack on the rights of law-abiding gun owners.
The NRA was invited to the event but declined to take part.
"And by the way, there's a reason why the NRA is not here," Obama said. "They're just down the street. This is the reason they exist. You'd think they'd be willing to have a debate with the president."
NRA spokesman Andrew Arulanandamb told CNN that the organisation saw "no reason to participate in a public relations spectacle orchestrated by the White House." The broadcaster, not the White House, organised the event.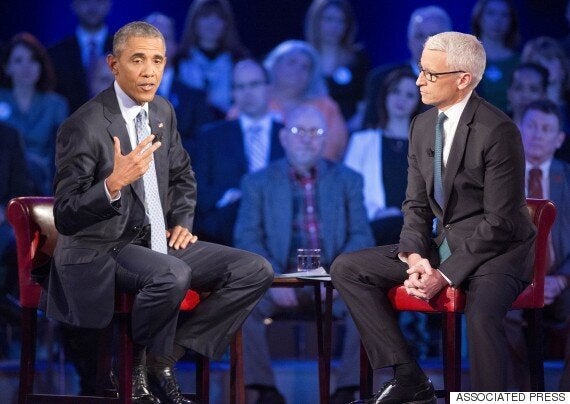 Obama speaks at a town hall meeting hosted by Anderson Cooper at George Mason University in Virginia, Thursday, January 7, 2016
During the hour-long meeting, the president chastised the lobby group's "over the top, and so overheated" rhetoric, adding that he would be "happy to meet with them... but he conversation has to be based on facts and truth, not some imaginary fiction in which Obama's trying to take away your guns."
Offering a long defence of the tightening of existing gun laws, Obama dismissed the conspiracy theorists that believe proposals to improve gun control is a prelude tyranny. "This notion of a conspiracy out there… it gets wrapped up in concerns about the federal government, there's a long history of that," Obama said. "That's in our DNA. The United States was born suspicious of some distant authority."
"Is it fair to call it a conspiracy," questioned host Anderson Cooper.
"Yes, it is fair to call it a conspiracy," the president shot back. "What are you saying? Are you suggesting... we are creating a plot to take everyone's guns away so we can impose martial law? Yes, that is a conspiracy."
Obama said peddling that message is "really is profitable for the gun manufacturers" and "a great advertising mechanism, but it's not necessary."
Taking questions from a partisan audience that included Arizona Sheriff Paul Babeu and Taya Kyle, the widow of sniper Chris Kyle, Obama said much of the polorisation on gun ownership came down to differences between rural and inner city communities. "Part of the reason, I think, that this ends up being such a difficult issue is because people occupy different realities," the president said, admitting that he had never owned a gun.
Following the meeting, the New York Times published an opinion column written by Obama outlining how he will not support any presidential candidate who refuses to back gun reform. Read the article here.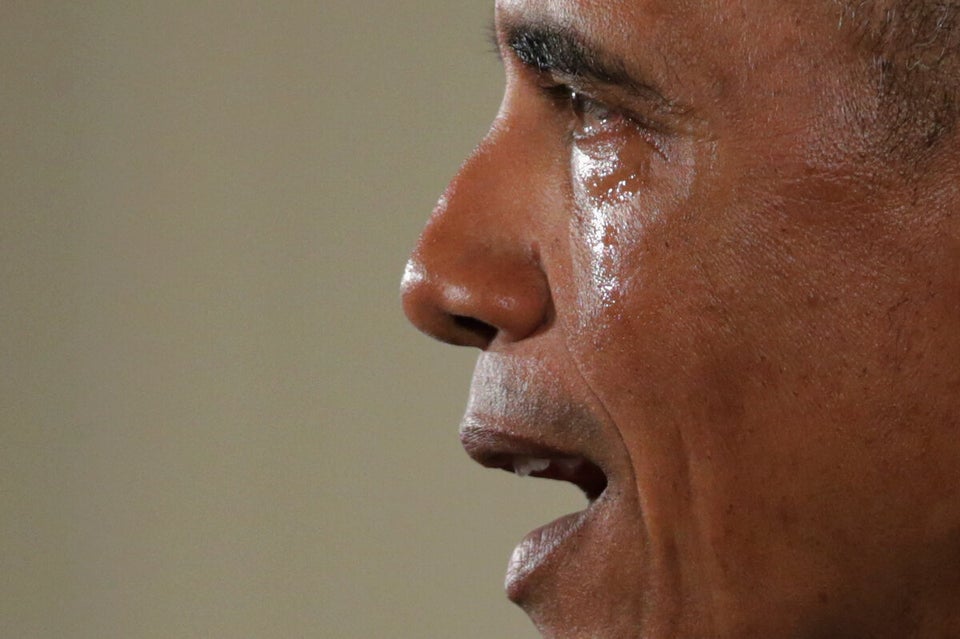 Obama