Britain must prepare for rises in interest rates, George Osborne has said, as he warned that 2016 will be a "mission critical" year for the UK economy.
In a high-profile economic speech in Cardiff, the Chancellor warned against complacency about the strength of the recovery at a time when Britain faces a "dangerous cocktail" of instability and threats ranging from slowdown in China and unrest in the Middle East to volatility in oil prices.
And he said some economists were warning of the danger of "secular stagnation", which sees extended periods of moribund growth caused by a combination of permanently low interest rates, high savings and weak business investment.
Speaking to BBC Radio 4's Today programme ahead of the speech, Mr Osborne stressed that the decision on when to raise the base interest rate from the historic low of 0.5% where it has remained since 2009 was a matter for the Bank of England and it would be "wholly inappropriate" for him to seek to influence the timing of such a move.
But he made clear that borrowers should be prepared for more expensive lending, describing the US Federal Reserve's rate hike last month as "the beginning of the exit from the very, very low interest rates and ultra-loose monetary policy that was put in place during the crash".
And he added: "Of course there will come a point where that happens in Britain - a decision made by our independent central bank ... We have got to be ready."
Speaking in Cardiff, Mr Osborne said: "One of the biggest monthly bills that many people pay is their mortgage and an important source of income for people is their savings, so it's no wonder that people are starting to talk about what a rise in interest rates might mean for us all.
"Inevitably, with the US Federal Reserve having made their decision to raise rates last month, there is a discussion of how and when we begin to move out of a world of ultra-low rates.
"Let's be clear - high interest rates are a sign of a stronger economy. The job of government is to make sure we've got in place the policies to measure overall levels of indebtedness among families while backing savings too."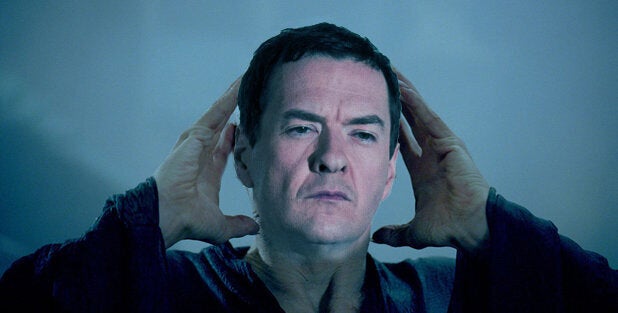 George Osborne Looking Evil