Instead of 'EastEnders' fans reaching for the tissues during Thursday night's episode, many unhappy fans were heading to Twitter.
Millions tuned in to see Charlie Slater die after suffering a fatal heart attack, which started during Wednesday's episode.
But as the story unfolded, many viewers were left unimpressed - and unconvinced - by the scenes, which were branded 'unrealistic'.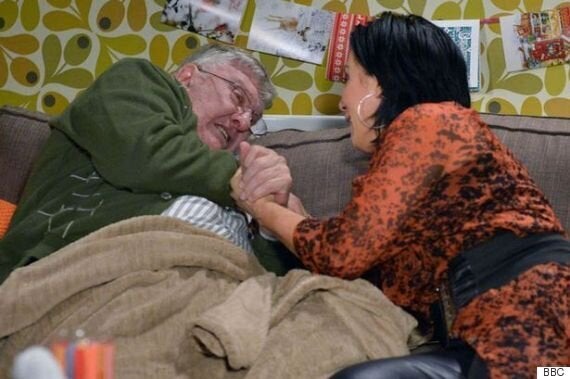 Viewers saw Charlie Slater pass away in front of his daughter Kat
One tweeted: "This is the longest dragged out heart attack ever - unrealistic script writing! #eastenders #charlie."
"This is the worst fictional heart attack in TV history #eastenders," another added.
Many viewers questioned how Charlie managed to have a lengthy conversation with his daughter, Kat Slater, in the midst of having a heart attack.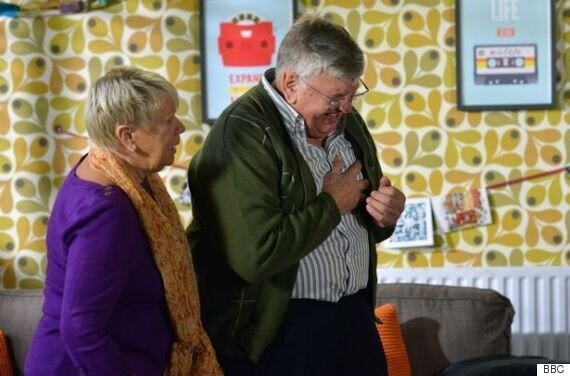 Others were annoyed that both Kat and mother-in-law Big Mo left him in the house by himself while they waited for an ambulance.
Not everyone was quite so harsh though…
The Walford favourite, who suffers from bi-polar, broke down in Wednesday night's double episode.
"What an incredible actress Lacey Turner is.. One of the best eastenders has EVER had. Amazing," one tweeted.
Another added: "Just finished watching EastEnders and Lacey Turner is an amazing actress."