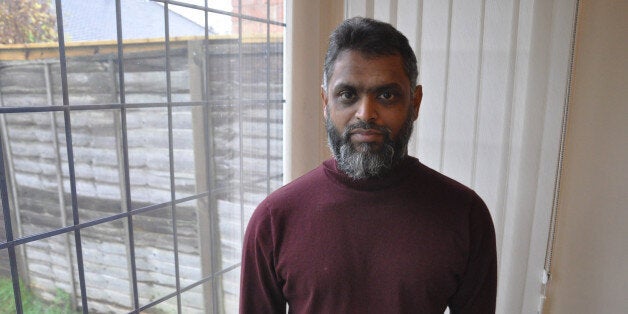 The National Union of Students (NUS) has tried to rubbish a Daily Mail story that claims Jihadi John sympathisers are speaking at universities, but has come in for heavy criticism for its relationship with the group.
NUS president Megan Dunn promptly released a statement slamming the article as a "hatchet job" and an "attack" on unions' work to keep students safe. However Dunn did not address the Mail's claims about CAGE speakers appearing on university campuses.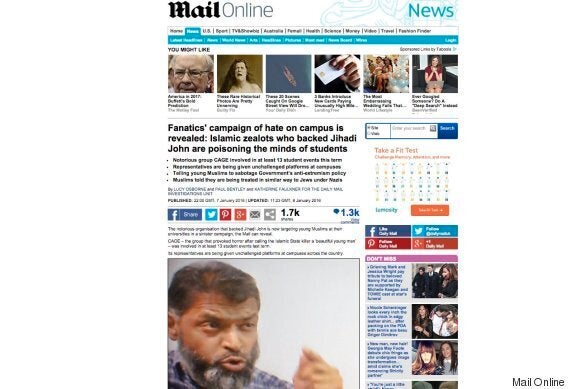 But an academic condemned the NUS' position on CAGE, saying "no one in their right mind would let them shape the debate".
In an email circulated to all NUS student members, and seen by The Huffington Post UK, Dunn added: "Today the Daily Mail is doing what the Daily Mail does best – the government's bidding. But students' unions are doing what is right to keep students safe."
The NUS has been vocal in its opposition to the government's counter-terror strategy Prevent, saying it is "counterproductive in preventing violent extremism".
The president told students in the email said the Mail "has misrepresented NUS several times and suggested that we are working with organisations like CAGE".
Dunn added: "I do want to say that I am intensely frustrated that students' unions legitimate concerns on Prevent and representing students is being overshadowed by discussions about NUS' relationship with CAGE, an organisation that we do not have any relationship with."
Speaking to LBC radio, a spokesperson for CAGE slammed the Mail's front page.
A leader column in the Mail said its investigation raised "deeply disturbing questions about national security and the radicalisation of the young". According to the paper, "terrorist sympathisers are.. indoctrinating Muslim students".
Speaking to HuffPost UK, Stefano Bonino, a criminology lecturer at Northumbria University's social sciences department, said the NUS had ruined its reputation "much before the sensationalist story run by the Daily Mail".
"There are several moderate organisations and individuals out there that are equally concerned about the well-being of British Muslims, so my question is: why would NUS invite CAGE if not to make a clear political statement and stoke up anti-Western sentiments?
"NUS should know that if they play with fire they will burn their hands. If they wish to do politics, they must accept the rules of politics. They are not above criticism, especially when they make the wrong decisions."
The academic added: "The credentials of CAGE staff members and volunteers are not particularly strong : no one in their right mind would let them shape the debate.
"We do not need to throw a symposium in Oxford to realise that these people live on another planet compared to 99% of British society.
"You would not give Al Capone and his gang a platform to discuss how to fix the banking system. There are better partners than CAGE and it is high time that NUS went out to find them."
The NUS did not address the Mail's claims student unions were hosting CAGE speakers, merely saying: "If your students' union is directly mentioned in the article from the Daily Mail, NUS will already have been in touch with you."
The NUS did not wish to add further comment when approached by HuffPost UK.