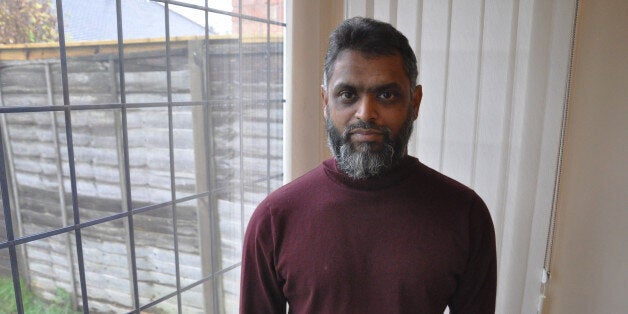 The National Union of Students has defended inviting one of the directors of CAGE - a group which said Jihadi John was a "beautiful man" - to speak at its events.
Moazzam Begg, the outreach director for the organisation, is due to speak at several events next month as part of the NUS' campaign against government anti-terrorism programmes. Begg's appearances form part of a series of talks called 'Students Not Suspects', which has been organised jointly with the Federation of Islamic Societies (FOSIS), and University and College Union (UCU).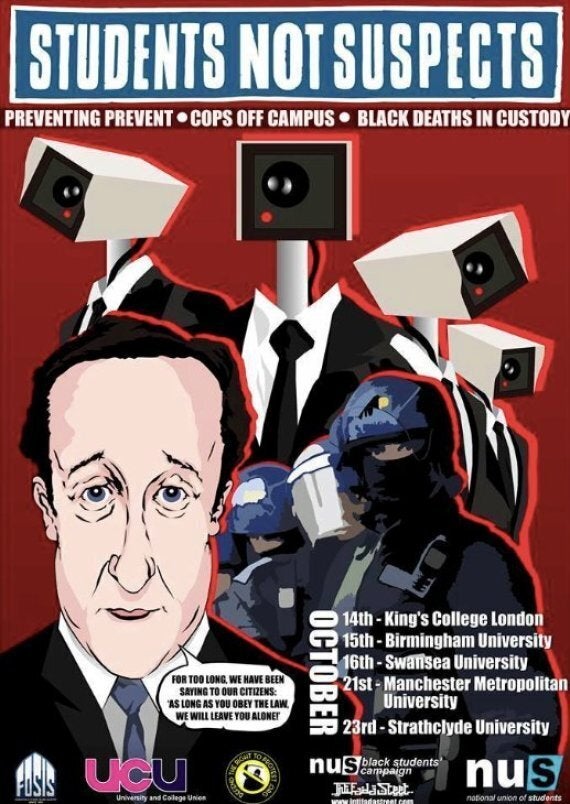 A promotional poster for the talks
In a press conference earlier this year, Asim Qureshi, another director with CAGE, spoke about Jihadi John shortly after he was identified as Mohammed Emwazi, saying: "You might be surprised to know that the Mohammed that I knew was extremely kind, extremely gentle, extremely soft spoken, was the most humble young person that I knew."
The group was harshly criticised and accused of being "ISIS apologists" following the conference, where Qureshi described Emwazi as a "person [who].. would never hurt a single person".
David Cameron recently slammed the NUS for its links with CAGE, saying it had "shamed" itself by working with the group.
Following Cameron's comments, a spokesperson for the NUS said: "In response to the misleading comments made by the Prime Minister this afternoon, NUS wants to make it very clear that, as previously and categorically stated, we will not work CAGE in any capacity."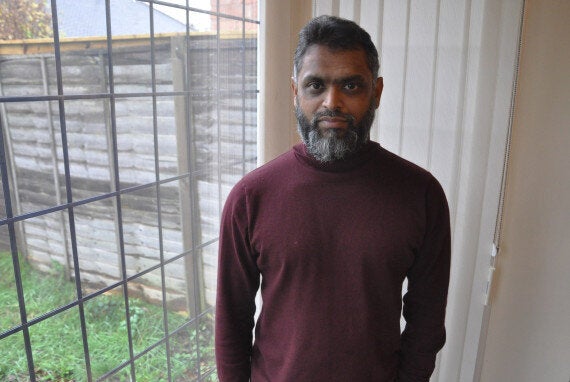 Moazzam Begg, also a former Guantanamo Bay detainee
Toni Pearce, president of the NUS, had previously sought to distance her organisation from CAGE after the group praised the union's decision to oppose the government's Counter Terrorism and Security Act.
Pearce stated: "To clarify, I have absolutely no intention of developing a working relationship - formal or otherwise - with Cage."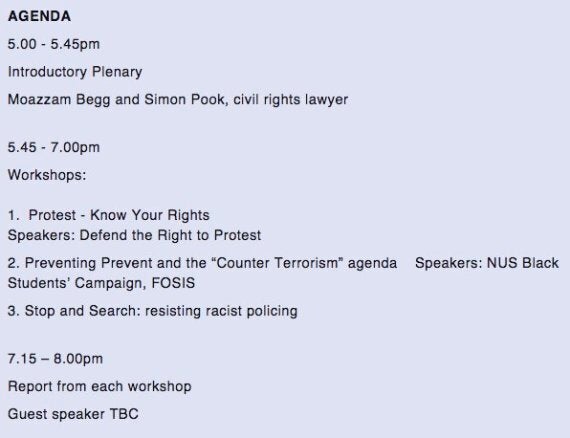 The agenda of the Students Not Suspects talks
But a NUS spokesperson defended CAGE's invitation to Students Not Suspects: "The events are being run as a coalitions with a number of other organisations, we are a large organisation and represent a wide diversity of views, some of our officers with different views have chosen to work with the coalition."
Recent Oxford University graduate David Browne told HuffPost UK: "Of all 'human rights' organisations to work with, it chooses one whose leaders won't condemn FGM or stoning to death, and think it's appropriate to describe a cold-blooded public executioner as a 'beautiful young man'.
"I think it's repugnant that the NUS decide to work with CAGE in all our names.
"When the NUS was described to me by a friend as an unhearing ventriloquist – who thinks it appropriate to voice somebody else while having no interest in listening to the words being fed back to it – I found it to be a perfect metaphor for the organisation."
Rupert Sutton, director of Student Rights, a group set up to tackle campus extremism, said: "Given this comes just months after the NUS angrily condemned suggestions they would work with CAGE, this is rank hypocrisy.
"Until the NUS stops working with groups like CAGE, or parroting extremist narratives on Prevent, it will continue to be part of the problem on campuses."
Related