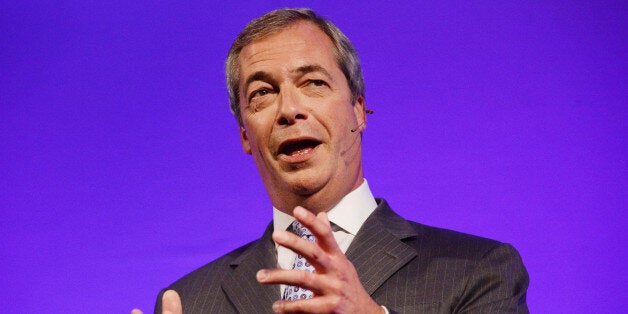 Nigel Farage has said he made a "terrible mistake" in telling a newspaper that someone had sabotaged his car in what described by the newspaper as an "assassination" attempt.
The Ukip leader told the Mail on Sunday that police suspected foul play after a wheel on his Volvo fell off while he was driving on a motorway in France.
Farage told LBC he should never have spoken to the paper - which he said blew the story out of proportion.
"I made a terrible, terrible mistake. I should just have said 'no comment' and put the phone down. I took the view, as they were going to run it anyway, we would try and get it factually right.
"So I did give a few bits and bobs of information, that it appeared to have been tampered with. That then turns in a Sunday newspaper into an assassination attempt. I never said anything of the kind.
He added: "My view was whether it was deliberately tampered with or not what happened, happened. And I just want to get on with my life."
Farage said next time a journalist asked him about anything personal of security related he would not answer. "I've learned a big lesson from this," he said.
Farage told the Mail on Sunday last weekend about the incident: "It was in the middle of bloody nowhere, and I was caught in a very bad position. There was a huge section of roadworks with cars going back and forth on the same side of the carriageway.
"I suddenly realised I was losing steering but there was no hard shoulder to pull on to. I slowed down, put the hazards on and then one of the wheels came off. I jumped over the wall as quickly as I bloody well could to get away from lorries and everything."
Popular in the Community