Kate Winslet was the biggest British winner at this year's Golden Globes, on a night that saw Leonardo DiCaprio, Sylvester Stallone and Matt Damon all rewarded in the film honours.
No win for Eddie Redmayne, but things are looking good for Leo for Oscar night, after he beat a strong field to take gold for his committed portrayal of 'The Revenant', a huntsman left for dead in the wild. The film also collected Best Motion Picture, and a Best Director gong for Alejandro G. Iñárritu.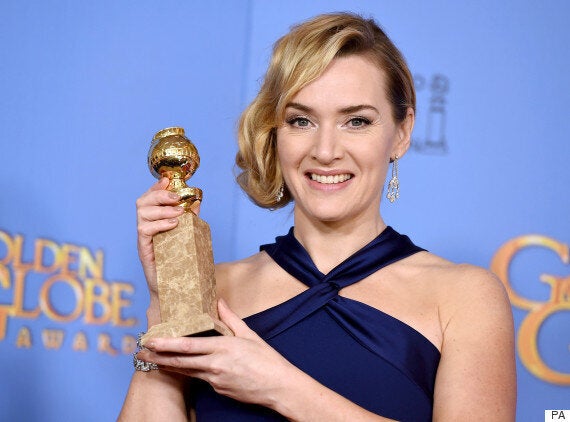 Kate Winslet was the biggest British winner on Golden Globes night
Sylvester Stallone was an emotional winner, collecting his first ever Golden Globe for his ageing boxer role in 'Creed'. He received a standing ovation as he took to the stage, tearfully thanked his family and also "Rocky Balboa, the best friend I ever had".
Kate Winslet collected Best Supporting Actress, Drama, for her role in biopic 'Steve Jobs', which also earned a Best Screenplay award for Aaron Sorkin. "I have a recurring neck problem," was her response to her surprise victory in the category. "I went and booked a massage for 9pm, which I think I'll need to cancel.'
Matt Damon swept in to win for 'The Martian', with Jennifer Lawrence collecting an award for her lead role in 'Joy'. And despite both actresses Cate Blanchett and Rooney Mara being nominated for love story 'Carol', victory went to Brie Larson for cool thriller 'Room'.
Over on the TV side of things, Jon Hamm picked up his very final gong for 'Mad Men', while British history epic 'Wolf Hall' saw off rivals, although our home-grown actors all left empty handed.
Full nominees list below, winners in bold.
BEST MOTION PICTURE, DRAMA
BEST MOTION PICTURE, MUSICAL, OR COMEDY
BEST PERFORMANCE BY AN ACTOR IN A MOTION PICTURE, DRAMA
Leonardo DiCaprio, The Revenant
Michael Fassbender, Steve Jobs
Eddie Redmayne, The Danish Girl
BEST PERFORMANCE BY AN ACTRESS IN A MOTION PICTURE, DRAMA
Alicia Vikander, The Danish Girl
BEST PERFORMANCE BY AN ACTOR IN A MOTION PICTURE, MUSICAL, OR COMEDY
Christian Bale, The Big Short
Steve Carell, The Big Short
Mark Ruffalo, Infinitely Polar Bear
BEST PERFORMANCE BY AN ACTRESS IN A MOTION PICTURE, MUSICAL, OR COMEDY
Maggie Smith, The Lady in the Van
BEST DIRECTOR, MOTION PICTURE
Alejandro G. Iñárritu, The Revenant
George Miller, Mad Max: Fury Road
Ridley Scott, The Martian
BEST ORIGINAL SONG, MOTION PICTURE
"Love Me Like You Do," Fifty Shades of Grey
"One Kind of Love," Love & Mercy
"See You Again," Furious 7
"Writing's on the Wall," Spectre
BEST FOREIGN LANGUAGE FILM
BEST SCREENPLAY, MOTION PICTURE
Tom McCarthy and Josh Singer, Spotlight
Charles Randolph and Adam McKay, The Big Short
Quentin Tarantino, The Hateful Eight
BEST PERFORMANCE BY AN ACTOR IN A SUPPORTING ROLE IN ANY MOTION PICTURE
Idris Elba, Beasts of No Nation
Mark Rylance, Bridge of Spies
Michael Shannon, 99 Homes
Sylvester Stallone, Creed
BEST PERFORMANCE BY AN ACTRESS IN A SUPPORTING ROLE IN ANY MOTION PICTURE
Jennifer Jason Leigh, The Hateful Eight
Alicia Vikander, Ex Machina
BEST ORIGINAL SCORE, MOTION PICTURE
Alexandre Desplat, The Danish Girl
Ennio Morricone, The Hateful Eight
Daniel Pemberton, Steve Jobs
Ryuichi Sakamoto and Alva Noto, The Revenant
BEST TELEVISION SERIES, DRAMA
BEST TV SERIES, MUSICAL OR COMEDY
BEST TELEVISION LIMITED SERIES OR MOTION PICTURE MADE FOR TELEVISION
American Horror Story: Hotel
BEST PERFORMANCE BY AN ACTOR IN A TELEVISION SERIES, DRAMA
Bob Odenkirk, Better Call Saul
Liev Schreiber, Ray Donovan
BEST PERFORMANCE BY AN ACTRESS IN A TELEVISION SERIES, DRAMA
Caitriona Balfe, Outlander
Viola Davis, How to Get Away With Murder
Eva Green, Penny Dreadful
Robin Wright, House of Cards
BEST PERFORMANCE BY AN ACTOR IN A TELEVISION SERIES, MUSICAL, OR COMEDY
Aziz Ansari, Master of None
Gael García Bernal, Mozart in the Jungle
Patrick Stewart, Blunt Talk
Jeffrey Tambor, Transparent
BEST PERFORMANCE BY AN ACTRESS IN A TELEVISION SERIES, MUSICAL, OR COMEDY
Rachel Bloom, Crazy Ex-Girlfriend
Jamie Lee Curtis, Scream Queens
Julia Louis-Dreyfus, Veep
Gina Rodriguez, Jane the Virgin
Lily Tomlin, Grace and Frankie
BEST PERFORMANCE BY AN ACTOR IN A LIMITED SERIES OR MOTION PICTURE MADE FOR TELEVISION
Oscar Isaac, Show Me a Hero
David Oyelowo, Nightingale
BEST PERFORMANCE BY AN ACTRESS IN A LIMITED SERIES OR MOTION PICTURE MADE FOR TELEVISION
Lady Gaga, American Horror Story: Hotel
Sarah Hay, Flesh and Bone
Felicity Huffman, American Crime
BEST SUPPORTING ACTOR IN A SERIES, LIMITED SERIES, OR MOTION PICTURE MADE FOR TELEVISION
Alan Cumming, The Good Wife
Ben Mendelsohn, Bloodline
Tobias Menzies, Outlander
Christian Slater, Mr. Robot
BEST SUPPORTING ACTRESS IN A SERIES, LIMITED SERIES, OR MOTION PICTURE MADE FOR TELEVISION
Uzo Aduba, Orange Is the New Black
Joanne Froggatt, Downton Abbey
Regina King, American Crime
Maura Tierney, The Affair
Judith Light, Transparent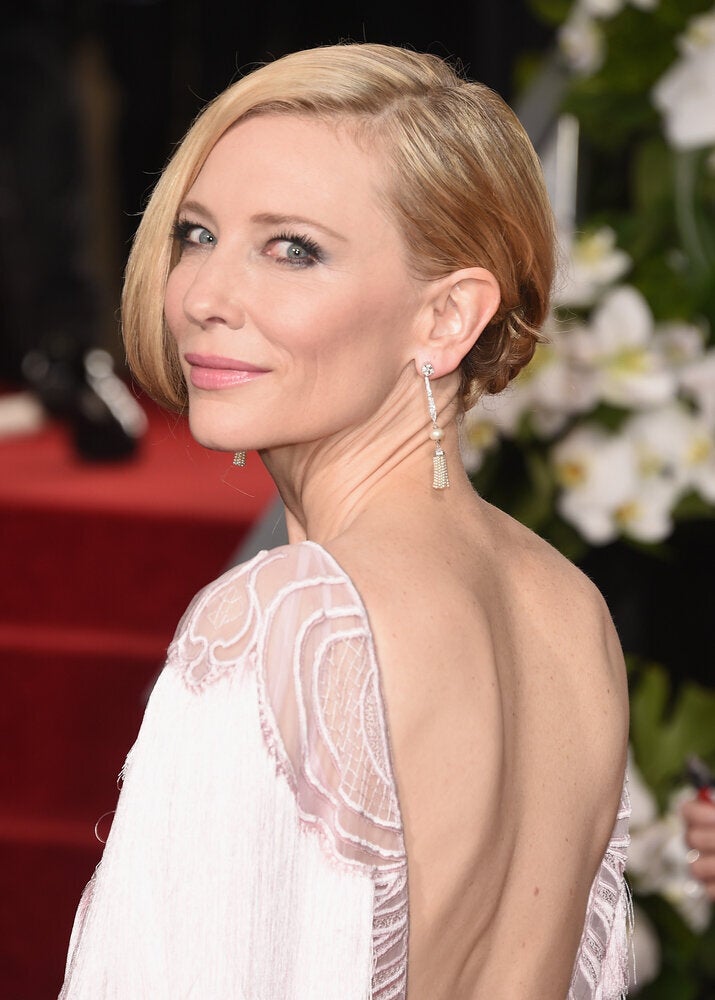 73th golden globes redcarpet