A suspected case of bird flu has been identified in chickens at a poultry farm in Fife, but the Scottish government has said the risk to humans is thought to be "very low".
The government announced late Sunday that its vets had found a strain of avian flu (H5) at a farm in Dunfermline.
Initial tests suggested it is a "low pathogenic strain", the government said in a statement, but poultry farmers across Scotland are being urged to be vigilant.
Birds at the infected site will now be culled and a 1km control zone had been set up around the premises. Within the control zone a range of different controls are in place which include restrictions of the movement of poultry, carcasses, eggs, used poultry litter and manure and restrictions on bird gatherings, the Scottish government said.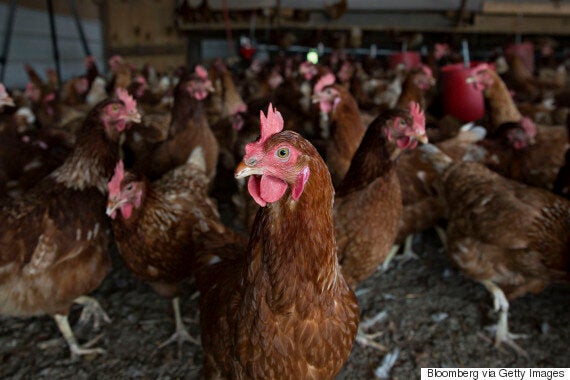 The Scottish government has identified a suspected case of bird flu at a poultry farm in Fife
There have been a number of recent cases of avian influenza across continental Europe in recent months including three cases in other parts of the UK last year.
Voas said that evidence suggested the strain of bird flu found is a "low severity form of the virus". However, she said precautions were being taken to ensure the disease "does not spread or develop into a more severe form".
She urged poultry keepers in the surrounding areas to be vigilant and to maintain good biosecurity on their farms.
The Scottish government's Rural Affairs Secretary, Richard Lochhead, said: "Livestock owners and the general public should be assured that we are doing everything we can to control and prevent the spread of the disease.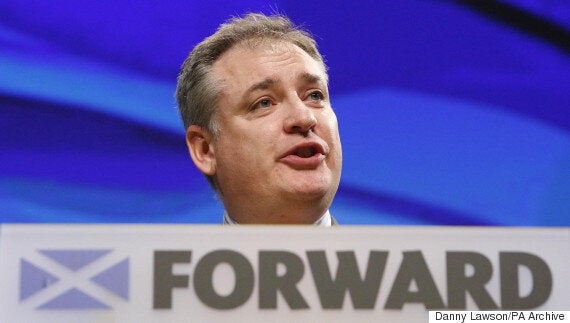 Scottish Rural Affairs Secretary Richard Lochead said the government was doing everything possible to 'control and prevent the spread of the disease'
"Any poultry producers who are concerned should immediately seek veterinary advice."
Dr Jim McMenamin, consultant epidemiologist and respiratory infection lead for Health Protection Scotland said: "Based on what we know about this strain of avian influenza and the actions that have been taken, the risk to human health in this case is considered very low.
"Health Protection Scotland continues to work closely with Animal Health throughout this investigation."
Rita Botto, head veterinarian of Food Standard Scotland said: "On the basis of current scientific evidence, Food Standards Scotland's advice is that bird flu does not pose a food safety risk for UK consumers."