Eddie Redmayne confirmed he is expecting his first child with wife Hannah Bagshawe at the Golden Globes 2016.
The 34-year-old, nominated for best actor at the awards for his role in The Danish Girl, made the announcement during an interview on the red carpet.
When American TV host Ryan Seacrest asked if there was a baby on the way, Redmayne replied: "That is true!".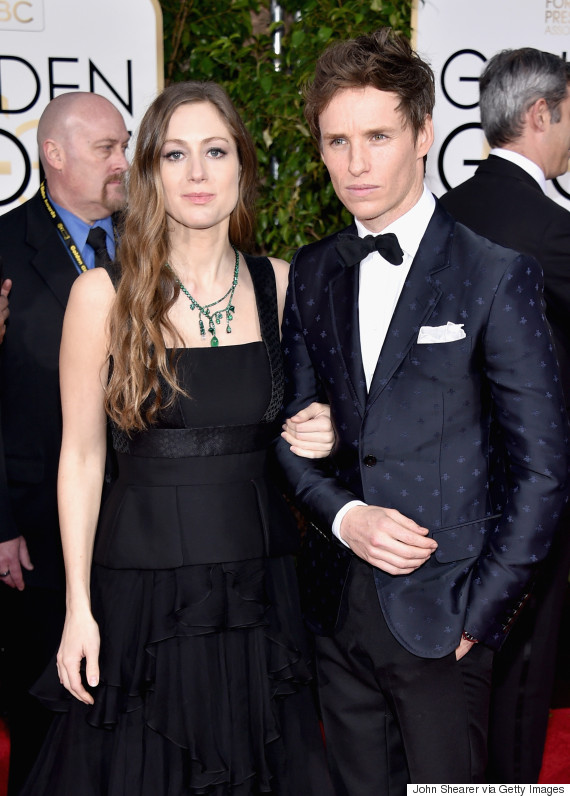 The actor confirmed the news on the red carpet
After Redmayne confirmed the news, Seacrest presented the dad-to-be with two babygros - one with the words 'you should see my crib' and another which read 'milking my 15 minutes'.
"Thank you so much," Redmayne said as his wife laughed and said the gifts were "amazing".
Rumours surfaced Redmayne and his wife were expecting their first child together in December 2015.
A source told The Sun at the time: "Eddie and Hannah are delighted and extremely excited.
"They don't want to find out the sex of the baby but are happy to tell close friends and family they're expecting."
The baby is reportedly due June 2016.
Redmayne married Bagshawe in December 2014 in a small ceremony after dating for two years.
SEE ALSO:

Eddie Redmayne And Wife Hannah Bagshawe 'Expecting First Child Together'

Behind The Scenes With Eddie Redmayne Who Discusses His Transformation For 'The Danish Girl'

10 Things You Should Know About What It's Like To Be A Modern Dad