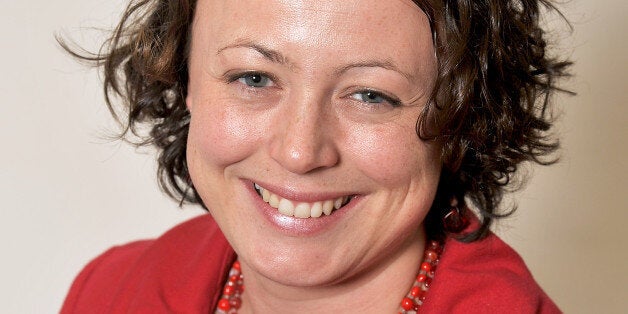 Jeremy Corbyn's reshuffle entered its second week on Monday, after Shadow Attorney General Catherine McKinnell announced she was quitting the Labour front bench.
In her letter of resignation to the Labour leader, McKinnell said she was quitting, in part, due to the "increasingly negative" direction the party was taking under his leadership.
Corbyn has replaced her with the MP for Hull East, Karl Turner.
As a shadow cabinet minister, McKinnell is the most senior Labour figure to quit in the wake of Corbyn's shake-up of his top team.
ITV News has also reported that Dewsbury MP Paula Sherriff has quit as parliamentary private secretary (PPS) to shadow communities secretary and Corbyn ally John Trickett. Last week three junior shadow cabinet ministers also resigned.
McKinnell said: "As events have unfolded over recent weeks, my concerns about the direction and internal conflict within the Labour Party have only grown, and I fear this is taking us down an increasingly negative path. I feel that I would like to channel my energy constructively, into making positive changes for my constituents.
"As somebody who came into politics with the sole motivation of making life better for my city, my region and by extension, the country as a whole, I recognised that our electoral defeats in both 2010 and 205 demanded a genuine and profound response from the Labour Party. I therefore shared you optimistic for the 'new kind of politics' you spoke so compellingly about."
McKinnell, who gave birth to her third child a year ago, also told Corbyn she was returning to the backbenches in order to spend more time with her family.
"The logistics of managing family life in Newcastle with my work down in Westminster have inevitably become more of a challenge," she said.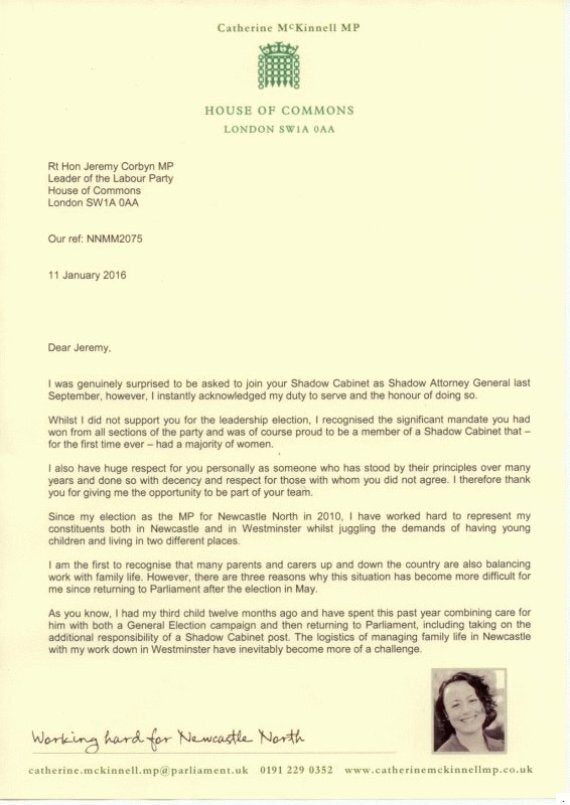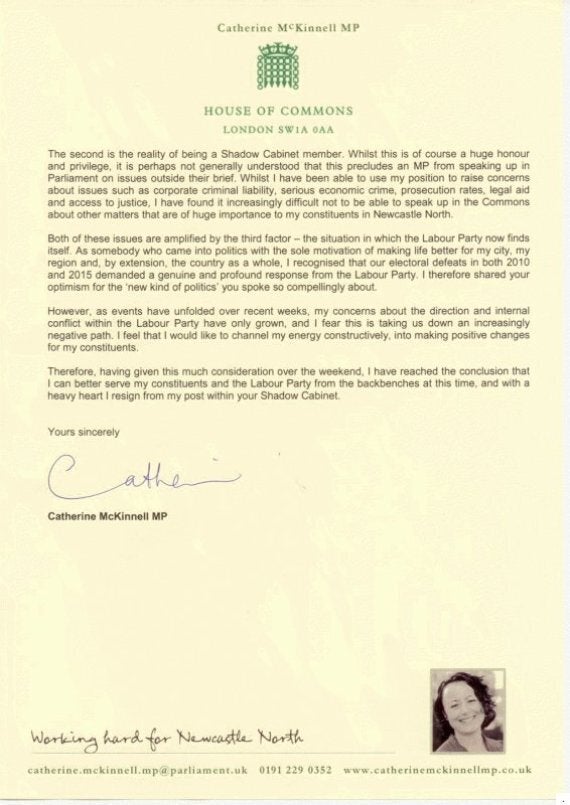 Corbyn used his reshuffle to fire shadow culture secretary Michael Dugher and move shadow defence secretary Maria Eagle. However McKinnell is the first shadow cabinet member to quit.
Shadow ministers Jonathan Reynolds, Stephen Doughty and Kevan Jones resigned in protest at the treatment of shadow Europe minister Pat McFadden - who was sacked by Corbyn.
Today, Corbyn told the BBC he was not "at war" with his critics in the Labour Party. "What I'm trying to do is represent a very broad swath of ordinary people's opinion around Britain who felt very put off by the politics of the past, very put off by the similarity of economic strategies of the major parties. What I'm promoting and putting forward is a different approach to the economy of this country," he said.
However the Labour leader is facing another showdown with his shadow cabinet over his hopes to ditch the party's support for the Trident nuclear weapons system. On Sunday, three shadow cabinet ministers hinted the would quit if Labour's policy was changed.