Coronation Street star Simon Gregson has spoken about his wife's dramatic labour and introduced his newborn son Henry to the world.
The 41-year-old, who plays Steve McDonald in the soap, said Emma Gleave experienced a slow four-week labour that ended with her waters having to be broken.
Gleave called it the "most painful experience" she'd ever had because in the end, she had no time to be given any drugs.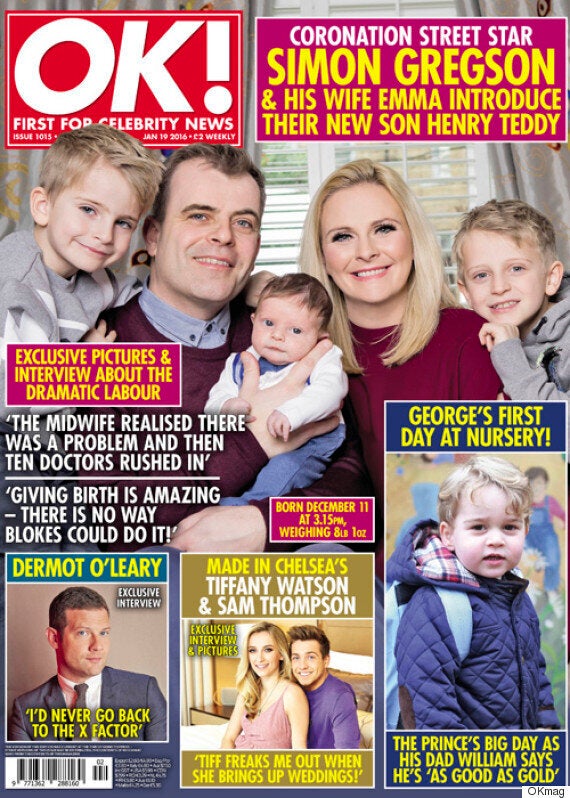 Gleave, who said she experienced contractions every hour from week 36, said those last four weeks of pregnancy were extremely hard.
She added: "They told me it would take at least 24 hours for anything to happen after breaking my waters, but within a few seconds of them breaking my waters I was in labour."
The couple's son, Henry Teddy was born on 11 December weighing 8lb 1oz.
Gregson said: "Giving birth is amazing. There is no way blokes could do it. Not a chance!"
The actor said he was "thrilled" to finally meet his son.
He tweeted: "After talking to a belly for nine months, I can now talk to a beautiful little face and know it's not Mr Hanky. Myself and @emmagleave are thrilled."
Gregson and Gleave married in 2010 and also have two older sons - Alfie, seven and Harry, five.
Since the birth of Henry, Gregson has been updating his fans with comical statuses on Twitter.
Read the full interview in this week's OK! magazine - out now.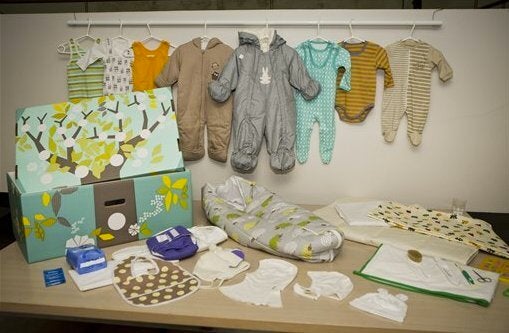 9 Birth Practices From Around The World